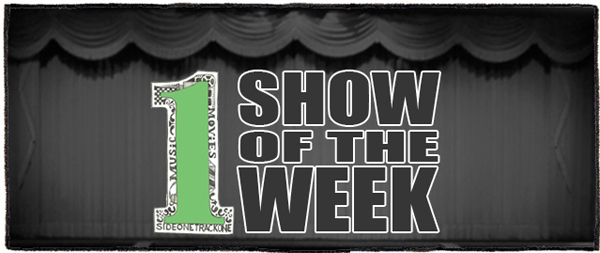 Saturday is mega-packed when it comes to quality shows (see below), and I have no idea which one you should attend.  Maybe just run between all of them throughout the night?  I don't know.  Also, I won't be in town and will be missing all of it, so I'm admittedly pretending that none of it is actually happening.
Now about Friday, I expect to see you all at Holy Mountain for The Tontons, Fat Tony and Wrestlers.  The lineup is diverse – rock, rap and dance – and each of the acts easily rank as some of Houston's best.  Not to mention it's September, which means that we nearing the end of Holy Mountain's existence.  Yikes!  So come out, indulge in an all-Houston jam session, hug the Holy Mountain staff and let's have some fun.
Tix are $10 if buy them early, $13 at the door.  OR, if you want, you can WIN guest list spots through SOTO.  Just shoot an email HERE with HOUSTON in the subject line.  I'll pick a winner on Friday!
Full Disclosure – I'm also excited for Friday's show because I've worked with all of the acts through my gig at Red Bull Sound Select.  It'll definitely be rad to have them in one place so that I can high five the hell out of them.
More good shows!
Thursday:
- The Hood Internet, Neiliyo, Car Stereo (Wars) at Holy Mountain
- Numerators, Ghetto Ghouls, Que Pasa?, Y'all, New Berlin at Hotel Vegas
Friday:
- Sweet Spirit, Plastic Pinks, Street Dads at Hotel Vegas
- The Heavenly States at Austin Beer Garden Brewing Co.
- Modern Medicine, Tapajenga, Ruby Fray, Black Balsam at the Mohawk
Saturday:
- El Ten Eleven, Sego at the Mohawk
- Migrant Kids, Animal Spirit, Hikes, Blind Owls at Hotel Vegas
- The Zoltars, Mom Jeans, The Really Rottens, Basketball Shorts, Lake of Fire, Leather Girls at Hotel Vegas
- Applied Pressure with Keeper, Chorizo Funk at Holy Mountain
- SHMU, The Big Fists, Corduroi vs. Symbol, Chipper Jones, Dana Falconberry, Black Books, Isaiah the Mosaic, Future Death, SleepOver (DJ set), BLXPLTN at Empire Control Room
- MCG, Rose Selavy, Young Girls, Templo X, Tres Oui, Summer Salt, Shivery Shakes, Polio Club, Letting Up Despite Great Faults, She Sir at Cheer Up Charlies
Sunday:
- The Tallest Man on Earth, Lady Lamb at ACL Live at the Moody Theater
- The Early Stages, Rabbit Fist, Idle Declasse at the Sahara Lounge