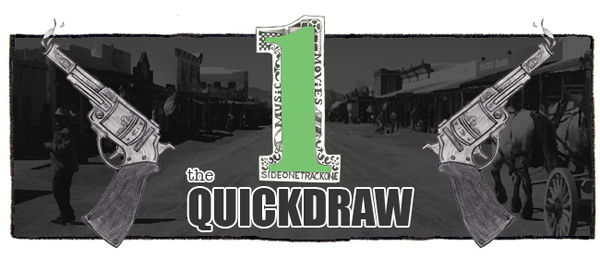 Today's music totally agrees with you.
:Thee Oh Sees – What You Need:  Only Thee Oh Sees can put out nine albums a year and then still need a separate release for their various one-off tracks, split contributions, and more.  The band will release Singles Collection: Volume 3 on November 26 via Castle Face.  Catch them at Fun Fun Fun Fest this weekend.
:Radical Dads – Creature Out:  My favorite thing about Radical Dads is that they seem incapable of making something that's not filled with enthusiasm.  I find it infectious.  Be sure to grab the band's new 7″ single when it gets released on November 5 via EAU Records.  In case you missed it, they also put out a full length, Rapid Reality, earlier this year.
:Those Howlings – Paid For You:  Here's a catchy little number from Those Howlings, who are an Austin act that I've been meaning to show some love for a while now.  It's an endearing piece of retro pop.  You can get the band's new 7″ single now over at their Bandcamp page.
:Dum Dum Girls – Lost Boys And Girls Club:  I know the Dum Dum Girls are already pretty well known, but I think this track's particularly polished alt-rock sound will probably attract a slew of new listeners.  Good for them.  The band will put out Too True on January 28 via Sub Pop.
:Mogwai – Remurdered:  First of all, Remurdered is probably the best song title this year.  Secondly, this atmospheric beast of a single means we all get to start 2014 with a new Mogwai full length, and that's fantastic.  Rave Tapes is due out January 21 via Sub Pop.