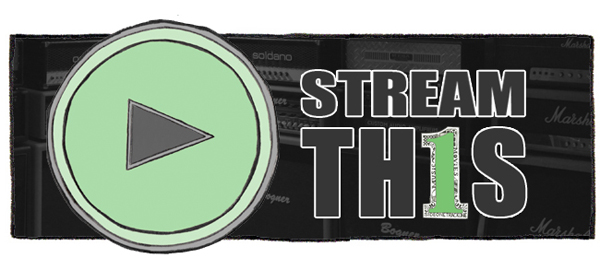 The SOTO inbox is always full of cool stuff that never gets to see the light of day on the actual site, and I'd like to change that.  So, every Friday I'll be posting the best album streams and videos that were sent my way during the week.  Take a scroll and find something worth remembering.
FULL ALBUM STREAMS
The Mantles – Long Enough To Leave
Hospital Ships – Destruction In Yr Soul
High On Fire – Spitting Fire
Quasimoto – Yessir Whatever
Melt Yourself Down – Self Titled
Sigur Ros – Kveikur
Empire Of The Sun – Ice On The Dune
Action Bronson And Harry Fraud – Saaab Stories
Lemuria – The Distance Is So Big
Austra – Olympia
Vacation – Candy Waves
Beach Day – Trip Trap Attack
Heliotropes – A Constant Sea
VIDEOS
Polica will put out Shulamith out later this year on Mom + Pop Records.
Hebronix will release Unreal on July 9 via ATP Recordings.
Pure X recently put out Crawling Up The Stairs on Acephale.
Boyfrndz will release Natures on July 16.
Young Galaxy's Ultramarine is out now.
Hooded Fang's Gravez is available now.
Mum will release Smilewound on September 17 via Morr Music.
The Uncluded recently released Hokey Fright on Rhymesayers.
Blue Hawaii's Untogether is out now on Airbus Records.
Water Liars' Wyoming is out now.
Sombear will put out Love You In The Dark on July 23 via Trans-Records.
Quilt have a 10″ split with MMOSS titled New Hampshire Freaks that's out now.
Dungeonesse's self titled album is out now.
Kisses' Kids In LA is out now.
Black Sabbath recently released 13.  They play the Frank Erwin Center on July 27.
Angel Haze recently put out the No Bueno single.
Maps And Atlases' Beware And Be Grateful is available now.