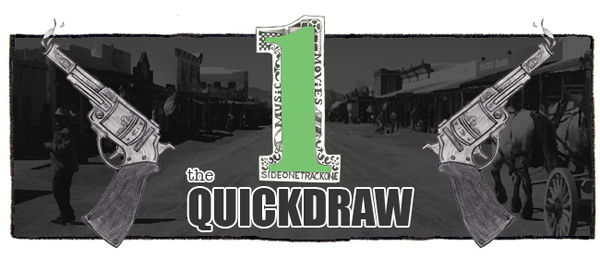 Music!  Enjoy.
:Run The Jewels – Blockbuster Night Part 1:  For those of you in dire need of a pick-me-up today, this Run The Jewels track and its aggressively inspiring approach should more than do the trick.  Look for RTJ2 on October 28 via Mass Appeal Records.  See them at Fun Fun Fun Fest in November.
:King Tuff – Black Moon Spell:  Here's a super riffy new one from King Tuff.  I wonder if the rest of the upcoming album will be like this or if it'll have some of the sunny psychedelic stuff that the act normally delivers?  Guess we'll see when Black Moon Spell is released on September 23 via Sub Pop.
:White Sands – The Wait:  Conan Roberts (Mazes), Sophy Hollington (Novella) and John Arthur Webb (Male Bonding) make up White Sands.  I think this driving rock number of theirs is damn catchy.  The band's 7″ is expected out in October via Art Is Hard.
:S – Brunch:  The impending full length from S (Jenn Ghetto from the now defunct Carissa's Wierd) is one that I'm really starting to look forward to.  I blame the genuineness of both her songwriting and her vocals.  Hardly Art will release Cool Choices on September 23.
:The Twilight Sad – There's A Girl In The Corner:  Are you feeling too happy?  This grade-A brooder from The Twilight Sad should help!  The band will release Nobody Wants To Be Here And Nobody Wants To Leave on October 27 via FatCat.  See them at the Mohawk on November 12.