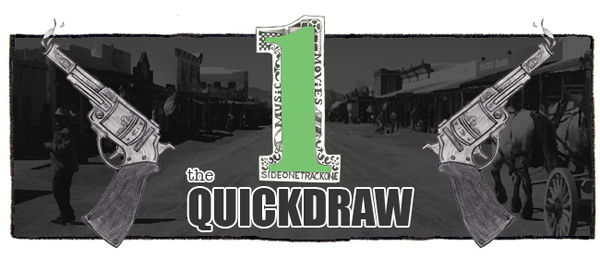 Music!  Enjoy.
:Bon Iver – 22 (OVER S00N) (Bob Moose Extended Cab Version):  I'm not sure why, but I just listened to this new Bon Iver track.  It's fantastic!  What a leap forward for an already great band.  22, A Million is due out September 30 via Jagjaguwar.
:Phantogram – Cruel World:  I haven't been able to connect with the latest singles from Phantogram, but this track is something else.  One more like it and I'll definitely go back to being excited about their upcoming LP.  Three is due out October 7 via Republic.  See the band at Sound On Sound Fest in November.
:Weaves – Help (Beatles Cover):  Weaves recently let slip this Beatles cover, and I can't get myself to take it off of repeat.  It's such a quirky, charming little number.  This track appears to be a one-off effort that was done for fun, so grab it while you can.
:LVL UP – Hidden Driver:  Whenever I listen to this LVL UP track I get a really strong Neutral Milk Hotel vibe, and I'm super into it.  More please.  Return To Love is due out September 23 via Sub Pop.
:The Tallest Man On Earth – Rivers:  Here's the second (seemingly) one-off track that Kristian Matsson (aka The Tallest Man On Earth) has released while out on the road.  It's just as magical as the one that came before it.