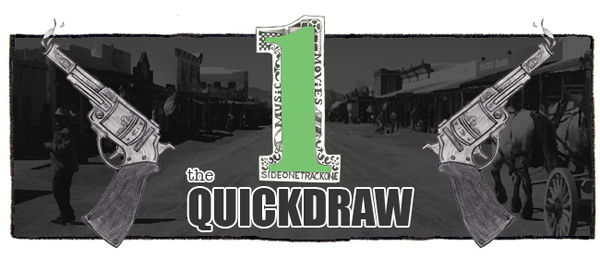 Today's music does not believe that Saturday night's alright for fighting.  Enjoy.
:Desaparecidos – Te Amo Camila Vallejo:  Of all the acts that have reunited in the last year or so, it seems like Conor Oberst's Desparecidos has been met with the least amount of excitement.  Bummer.  I think they're a great punk band.  This track is one side of their latest 7″, which is available now.  See them play the Mohawk on October 30.
:The Samps – Overnight Lo:  This is a really slick effort, and it makes me wish The Samps would release music on a more consistent basis.  For now, though, I'll just have to settle for a compilation of sorts (it has 2010′s EP and a few unreleased tracks) called Macrochips And Microdips that's due out August 28 via Big Love.
:The Blow – Make It Up:  Once I was able to move on from how I'm old and it's been seven years since The Blow released Paper Television, I found this track to be a real charmer.  The dance act will release a self titled album on October 1 via Kanine.  Catch them at Red 7 on November 2.
:Frankie Rose – Sorrow:  I really liked Frankie Rose's Interstellar, so I'm happy to see her back so quick with a new effort.  This pleasant pop song makes me think her new album is going to be super lush.  Herein Wild is due September 24 via Fat Possum.
:Diarrhea Planet – Babyhead:  As of right now, I don't think there's an album that I'm anticipating more than the one from Diarrhea Planet.  I'm just convinced it's going to be full of rad anthems.  This is the third single off of I'm Rich Beyond Your Wildest Dreams, which is due August 20 via Infinity Cat Records.