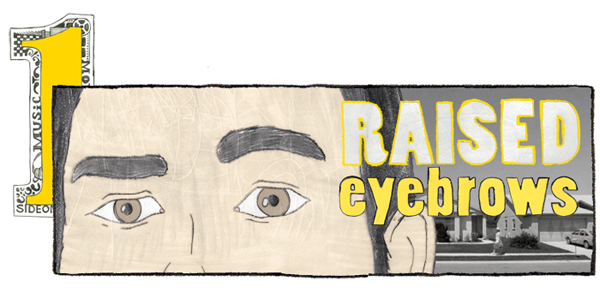 Every band seems to have a sore thumb or two sticking out of their discography that either you love, hate or have little opinion of. Seemingly undeterred by bad reviews, harsh criticism, and/or disapproval by fans or the artists themselves, these records find their way into your hands and sometimes earn a special place in your psyche.
Maybe these records are your first introduction to a band or maybe a band can be so talented that even a debilitating release with mass distribution makes a lasting impression. It could just be you are a "warts and all" collector who is so devoted to an artist that you manage to find something admirable in every record. Regardless of how they show up, these records exist and they can stay with you. A couple come to mind for me and a few other folks as well.
By the way, you can stream all of the cuts from this article in one mighty playlist, HERE.
Also, if you have a bad record you love, then hit us up in the comments to discuss!
—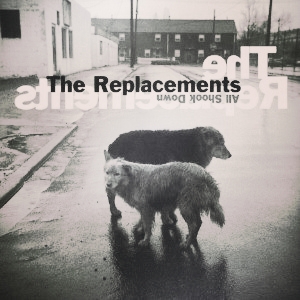 The Replacements – All Shook Down (1990)
Widely considered to be Paul Westerberg's first solo album, All Shook Down shows the Replacements limping on their last legs. The bad reception of their previous album, Don't Tell A Soul followed by a crummy tour with Tom Petty & The Heartbreakers led the band to this album and to their eventual demise. The album is filled with studio musicians and guest appearances (John Cale on Sadly Beautiful, Terry Reid on Someone Take The Wheel and Johnette Napolitano on My Little Problem). The wearied Attitude being the lone cut on the album with all of the members of the band playing together. Many consider this record a total flop, but I wholly disagree. This album was the first thing I ever heard by the band and while I eventually got Let It Be and consider it to be the classic that it is, All Shook Down still ranks high personally among the band's discog.
I worked at a record store at the time called The Ear Doctor in Huntsville, Texas and found this in the cassette section of the store. I took it home and was instantly hooked. The more I listened, the more I saw where contemporary bands of the time (Wilco, Whiskeytown) were pulling from and there was the additional zap of Westerberg's lyrics.
Nobody expertly depicts attending the wedding of a lost love, the line "You're still in love with nobody/And I used to be nobody," paints a clever picture. Someone Take The Wheel encapsulates where Paul's head was at with the band at the time and contains the classic Westerberg idiom rewrite "Anywhere you hang yourself is home." While not as ripe with lyrics as other cuts, Happy Town remains another fav of mine. The hammond build into the solo on this song is one of the best moments on the album.
All Shook Down is said to be Westerberg's stab at a Rod Stewart LP. PW is known for loving Every Picture Tells A Story which explains the album's more acoustic leanings (When It Began) and it's overall laid back appeal (The Last). This being my introduction to the band explains why I tend to prefer the albums that led up to this record (Pleased To Meet Me, Tim) and maybe why I still sometimes scratch my head when listening to Sorry Ma and Hootenanny. It all depends on where you begin I guess.
—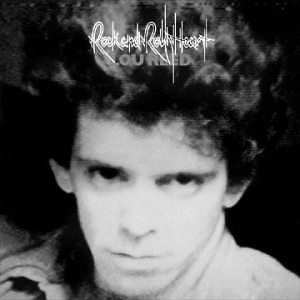 Lou Reed – Rock N Roll Heart (1976)
Released the same year as Coney Island Baby in 1976, Rock N Roll Heart's release had something to do with Clive Davis bailing Reed out of bankruptcy by signing him to Arista. The album features two Velvet Underground throwaways in A Sheltered Life and Follow The Leader. It also contains the only rock instrumental in Reed's vast catalog with Chooser And The Chosen One (a fav of mine).
I'm not sure how I came across this one but it was purchased on LP not too incredibly long ago at Antone's Record Shop in Austin. The record starts off with two nonessential feel good tracks, I Believe in Love and Banging On My Drum.  You Wear It So Well plays like a Neil Young track, Zuma being a record Reed admitted to liking around this time. Ladies Pay and Vicious Circle are highlights, simple tunes that epitomize Reed's strengths as a personal songwriter. The title track is filled with VU swagger and has that oh so familiar talk singing that only Lou can do. It should be stated here that Reed is in great voice throughout and is the sole guitar player for this entire ride – he more than keeps up to say the least. There's a couple of tracks that have a Bob James kind of feel (Senselessly Cruel and Claim To Fame) but I like the theme from Taxi so I say, bring it on!
While there are many records that are superior to Rock N Roll Heart, it's a record in Reed's discography that deserves revisiting. It's a straightforward take on the artist and has a consistent vibe. You could do a lot worse (Mistrial, Growing Up In Public) but that's up for debate. For me, this is one of Sweet Lou's best.
—
Here's a few picks from a few other folks: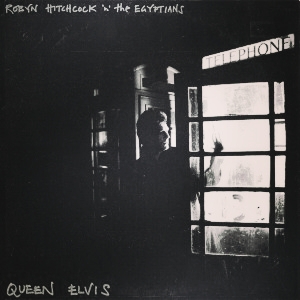 Robyn Hitchcock & The Egyptians – Queen Elvis (1989)
It wasn't the first record by Hitchcock I got – that would be Globe of Frogs. I couldn't quite wrap my head around that one, but there was enough appeal for me to tune in when 120 Minutes debuted Madonna of the Wasps, the first single from Queen Elvis. I dug that a lot. MTV then had Hitchcock host Post Modern MTV, their nightly version of 120 Minutes, and he played solo acoustic versions of Wax Doll and One Long Pair of Eyes. I was hooked. I bought Queen Elvis and it's remained a firm favorite ever since.
So imagine my surprise to find that in the Hitchcock entry of the Trouser Press Record Guide (my music bible for a good decade, and still a frequently referenced research tool) Queen Elvis is described as "the nadir of his…body of work." "The song structures are overly familiar," writes Ira Robbins (or whoever kept the entry going after his initial efforts), "the weirdness seems forced and, worst of all, the emotions don't seem real." I personally would level those last two accusations at Globe rather than Elvis, and I still find the latter much more enjoyable and closer to my heart than Perspex Island, the much-acclaimed follow-up. Perhaps if I'd been listening to Hitchcock's [pre-major label work with the Egyptians before I found Elvis I'd feel differently. But Queen Elvis is the first Hitchcock record that made sense to me, and as such I still love it more than just about anything else in his catalog.
by Michael Toland – writer for The Austin Chronicle, The Big Takeover, Blurt, Sleazegrinder
—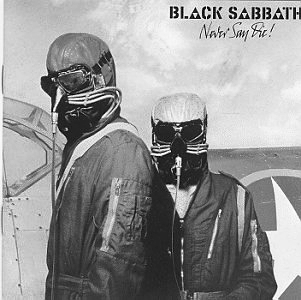 Black Sabbath – Never Say Die! (1978)
I recently picked up Never Say Die!, which is generally considered one of the worst – if not the worst – LP by the original Black Sabbath lineup. It was released in 1978, and lacks a lot of the doom-laden vibes Sabbath fans had come to expect. The band recorded it in Toronto, and were allegedly dealing with serious substance abuse issues. Ozzy Osbourne has said that he's embarrassed by it. But despite all that, it's a great sounding record. The songs are generally pretty upbeat, almost punk-like (maybe because of all the coke?), and loaded with inventive melodies, massive hooks, and fantastic guitar work from Tony Iommi. Ozzy's voice is in fine form, as well. Highlights include the title cut, Hard Road, and album closer Swinging the Chain. As an added bonus, the album art – developed by Hipgnosis, the design team responsible for the covers of Houses of the Holy and Wish You Were Here, among others – totally rules.
by Brandon Gentry – writer for DCist and author of Capitol Contingency: Post-Punk, Indie Rock and Noise Pop in Washington D.C. 1991-1999
—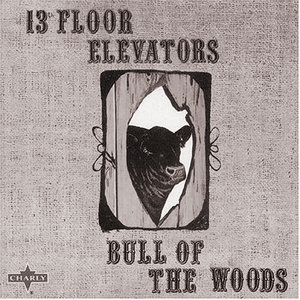 13th Floor Elevators – Bull of the Woods (1969)
This was one of my first CD purchases and, growing up in Houston with the legend of the band along with Roky Erickson's then-recent reissues and tribute compilation Where The Pyramid Meets The Eye, it was an easy purchase for the rare time I had $12 on hand. Reliably stocked in the bins when I would look for the albums that I'd actually heard/heard about, I gave it a shot and liked it. I defended the record for its breezy chooglin' that satisfied an intense need for actual psychedelic music I didn't feel was represented by The Grateful Dead or others of that time. Obviously, I grew to learn what made the more Roky-attended records historically significant, but I still don't shy away from BOTW and that 60's Texas boots-meet-weed-leaf-tshirt sound – still a weird record if mostly dismissed.
by Aaron White – leader of Denton proto roll band, Old Snack
—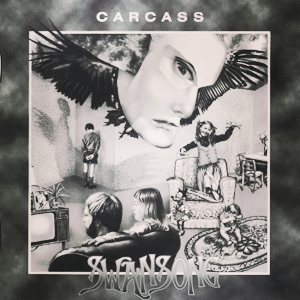 I bought this on cassette at a movie rental store in Snyder, Texas that just happened to have a large selection of extreme metal albums on CD and cassette. I'd heard that it was the worst album of the band's career, but I had loved everything else they had done so I bought it. I put it in my trusty tape player and cranked it up super loud. The riffs were more rock-oriented, but I just loved everything about it. You can't go wrong when you open your album with a song titled Keep On Rotting In The Free World.
by Daniel Markham – Denton by way of Lubbock singer-songwriter
—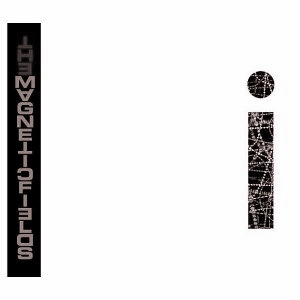 The Magnetic Fields – i (2004)
I'd resisted getting into MF for years despite lots of urging from friends in the know because I'd been going through a deep acoustic/rock & roll songwriter phase of my life. The record had just come out and a friend who shared my prejudices against electronic/synth/computer-y music recommended it to me. I still resisted but when someone put on the record while hanging out at their apartment and I heard the first track I Die, with its delicate acoustic arrangement, bitterly self-effacing lyrics ("Having forgotten how to cry/I die"), and melancholy vocal delivery, something struck a serious chord. The album is widely considered a disappointing follow-up to their breakout 69 Love Songs, but to me it was a revelatory entry point into their canon, highlighting Stephin Merritt's juggernaut songwriting abilities in a way accessible to the singer/songwriter junkie in me. Though it falls short of the invective and conceptual prowess of MF's 90's discography and indicates the ebb in the vitality of their output over the past decade, I still feel many of the songs on the record are among their best. Tracks like I Don't Believe You, It's Only Time, and I Wish I Had an Evil Twin, accentuate the band's hallmark deliberateness, fantasizing, and pessimism while still offering meta commentary and genre referencing that I find deeply satisfying.
by Adam Hilton – recording engineer and leader of Austin grump rock band, Linen Closet
—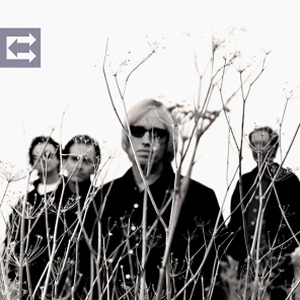 Tom Petty and the Heartbreakers – Echo  (1999)
I don't know if this record is considered bad by people, but the reviews were real mixed as i remember, and it was not a big success by Tom Petty standards. I was living in Seattle and I went to the record store in Ballard where I lived and got it. The first thing I recall was sticker shock. With tax this CD cost $20! The second thing was not liking the opener,  Room at the Top very much. I have since come to like the song, but this happened slowly, over years. I later read that Petty had just split up with his wife and was in a deep depression when he wrote the record, and it was longtime bassist Howie Epstein's last album with Petty before od'ing on heroin. It has a kind of embattled vibe, more than usual even. The 'breakers sound awesome on these tracks still. Mike Campbell even takes a lead vocal on I Don't Wanna Fight. I'm real biased…I  find something to like on almost all Petty albums.
by Mike Nicolai – Austin/Minnesota songwriter and leader of The Bremen Riot
—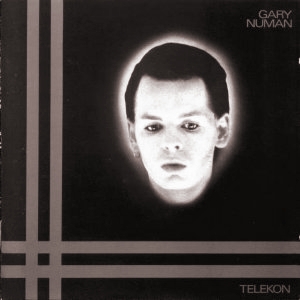 Gary Numan – Telekon (1980)
For starters I'm old enough that I used to shop at record stores in the malls as a kid. Every record store back then had the "cut out" bins .These are filled with vinyl by artists whose records bombed! The record companies would sell them off really cheap. So after the huge success of Pleasure Principal, the next three Gary Numan records were all over pressed. So with my very low budget/allowance my first Gary Numan albums were Telekon, I, Assassan and Dance. I really love these records. In fact it was years before I bought the "good" ones. In fact, when I recently met Gary Numan at a signing event at Waterloo I had him sign Telekon. When I told him this record changed my life and it was my favorite, he looked at me incredulously and said "really?"
by Bill Jeffery – buyer extraordinaire at Waterloo Records and vocalist/trumpeter for Ichi Ni San Shi