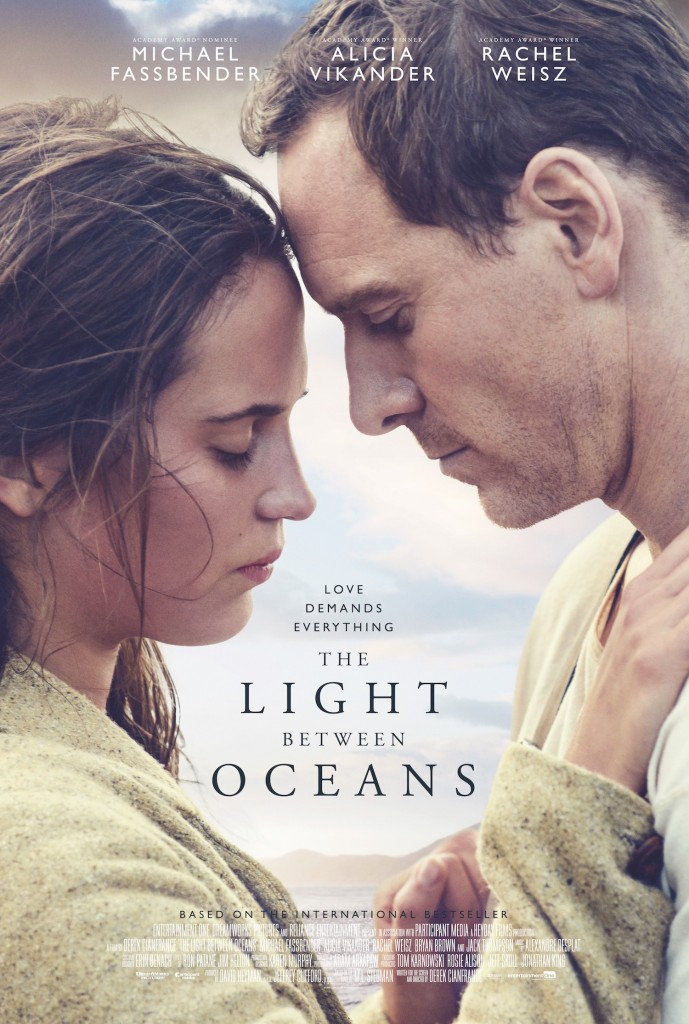 Pre-Screening Stance:
I'm in love with Alicia Viklander (those eyes, that smile), so even though The Light Between Oceans looks like a big ball of sadness, I'm down to watch it.
Post-Screening Ramble:
The Light Between Oceans is as I expected it to be – sad.  Tom (played by a steely-eyed Michael Fassbender) decides to take a job at a lighthouse because he wants to be alone so that he can try to get over all of the terrible things he saw during his time as a soldier.  Sad!  His intention is to keep things solo, but he gets wooed by a young lady named Isabel (played by the lovely Alicia Viklander) and they get married.  Not sad!  Then they discover they can't physically start a family.  Sad!  Then they find a baby with a dead man.  Not sad but kind of sad!  Then their family is complete but the guilt from their actions never stops hanging over them.  Sad!  Then they find out that their finders-keepers baby has a mother (played by a tragedy-riddled Rachel Weisz) that's still alive.  Sad!  Then lots of other things happen that are just terrible.  SAD.
Seriously, The Light Between Oceans is not interested in making you smile.  In fact, when people in the film smile, it feels weird and borderline uncomfortable.  Regardless of the whopping amount of bummery feelings it tosses out though, it is a beautifully shot film with quality performances, and I have no issues with recommending it.  Just be sure to note that it's a heavy affair and you probably won't have a "good" time.
One Last Thought:
It's surprising to me that The Light Between Oceans didn't get released later in the year.  Everything about the film feels like something that would do well when all the Oscar-seekers are flooding theaters.