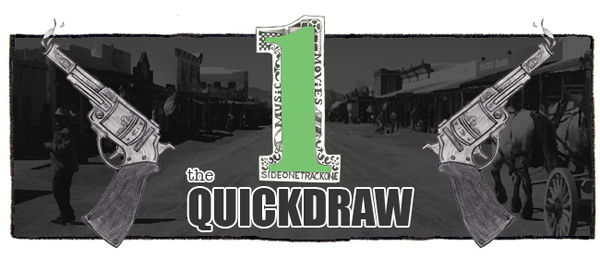 Music!  Enjoy.
:Jeff The Brotherhood – Roachin (Featuring Alicia Bognanno):  Here's a quickie from Jeff The Brotherhood that features Alicia from Bully.  I love it, but I really do wish it was about four minutes longer.  Zone is due out August 12 via Dine Alone Records.
:The Faint – Skylab1979:  The Faint are getting ready to release a "greatest hits" comp of sorts, and with it will come a 7″ with some new tracks.  This is one of them.  It sounds like The Faint (in a good way, of course).  CAPSULE: 1999-2016 is due out September 30 via Saddle Creek.
:Duchess Says – I Repeat Myself:  I didn't even think Duchess Says were a thing anymore, so it was a nice surprise when I stumbled across this new track from them.  It's a very 80s-enthused effort, and I think it's glorious.  Science Nouvelles is due out October 14 via Slovenly/Bonsound.
:Tennis – Ladies Don't Play Guitar:  Tennis recently rolled out this new single.  Sound-wise it's like their previous material, but the lyrics definitely feature a more assertive approach from frontwoman Aliana Moore.  Good for her.  No word yet on when a new album will arrive.
:Big Baby D.R.A.M. – Cute:  A couple of months ago D.R.A.M. (I guess he recently tagged Big Baby to the front of that?) played a show I put together for Red Bull Sound Select, and this song was one of the standout moments in his set.  I'm pumped to have a studio version.