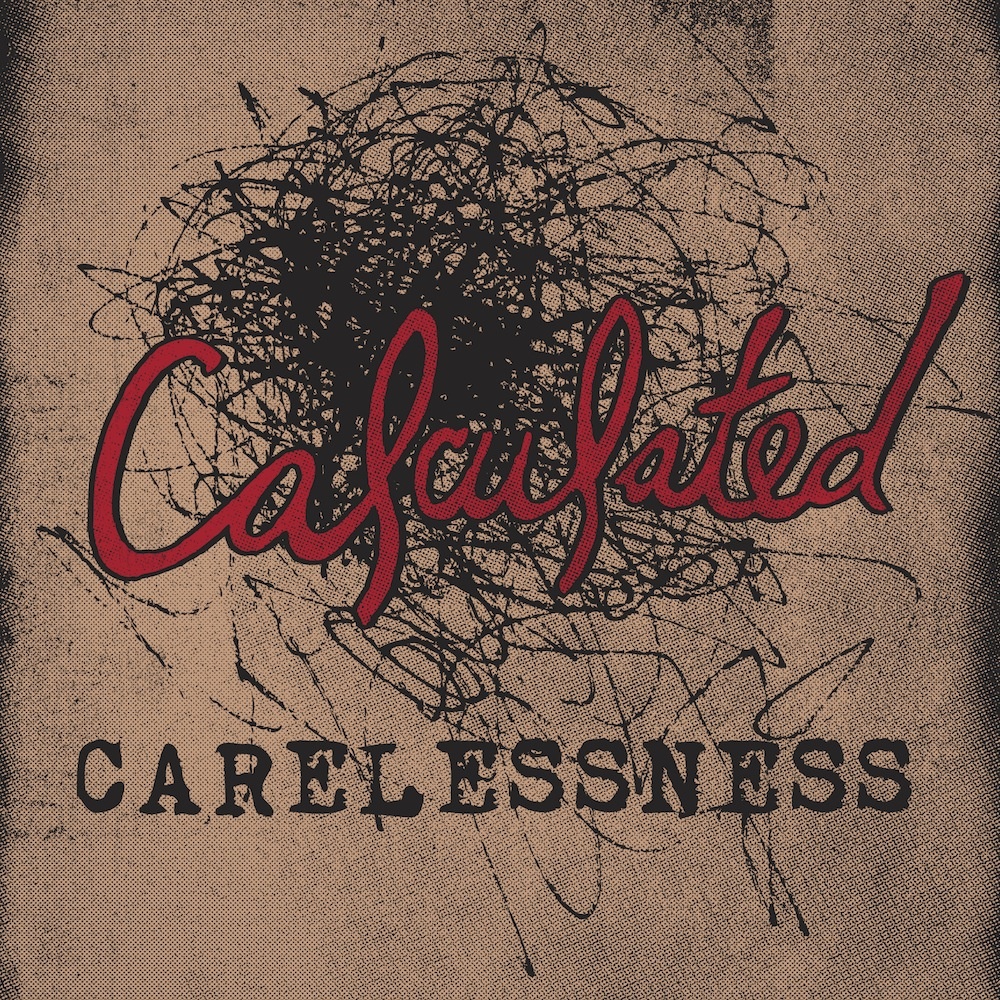 It's not unusual for Austin musicians to be involved with multiple bands and projects. That's how I learned about The Dialtones, a project spearheaded by multi-instrumentalist Lauren Gurgiolo.  I met her this year as she was playing with The Plastic Habit, and she is also currently the lead guitar player for Okkervil River. While on the road touring with the latter, she began composing the set of tunes now known as Calculated Carelessness. The songs were inspired by Soren Kierkegaard's The Seducer's Diary, and they're performed by Lauren and other local musicians including Karla Manzur (Alejandro Escovedo, Dana Falconberry), Andrew Gerfers (The Conrads), Lindsay Greene (Paula Nelson, Elizabeth McQueen) and Michael St Clair (Okkervil River, Polyphonic Spree).
The album was released in May and accompanied by an interactive, multimedia installation at the Museum of Human Achievement in Austin. The installation is no longer available, but the album can be found through various outlets including Bandcamp, iTunes, Amazon, and Spotify. The mood and style of the songs are reflected in its title – precise and structured at certain moments, freeform and chaotic at others. I highly recommend this record if you're in the mood for experimental rock n'roll. There are no upcoming Dialtones performances, so I would encourage you to check out The Plastic Habit shows in the meantime to witness Lauren's wicked guitar skills and musicianship in person.
—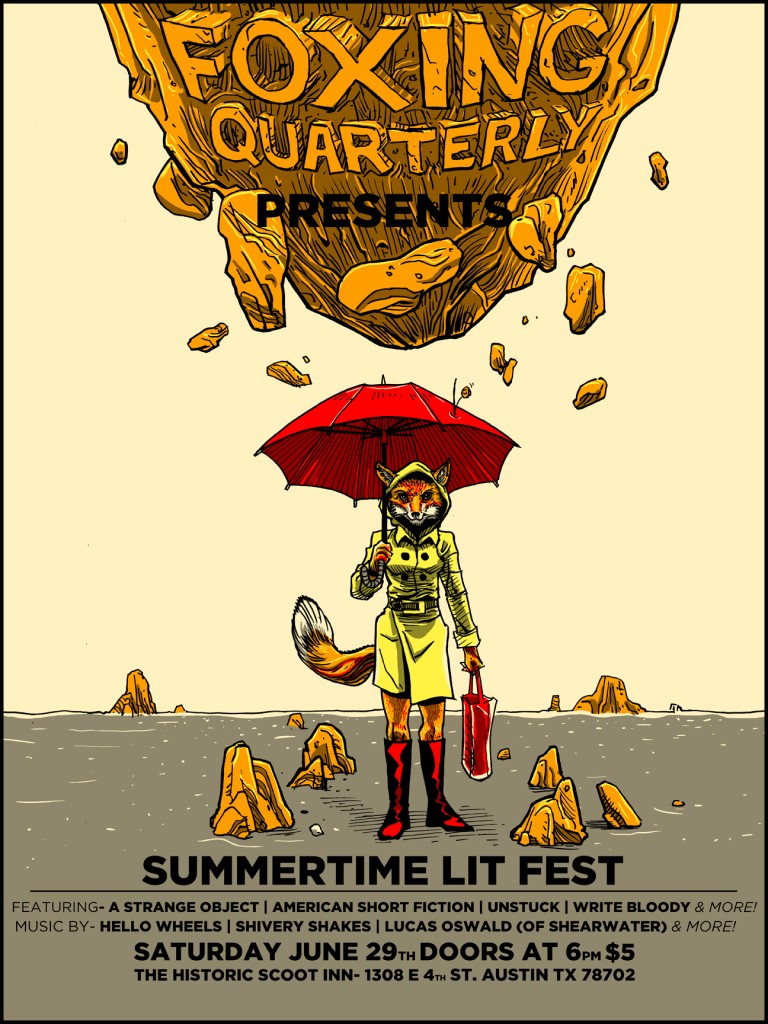 The folks behind Foxing Quarterly are celebrating summer by presenting their Summertime Lit Fest this Saturday at the Scoot Inn. Foxing Quarterly is a print only journal for writers and artists publishing short fiction, poetry, non-fiction, and comics. This event will feature music from several local bands (including Hello Wheels, Shivery Shakes, and Major Major Major) as well as readings by members from Austin's growing literary community. It's an excellent opportunity to support both local music and literature. There is a $5 cover; discounted copies of Foxing Quarterly will be available for sale along with a variety of items from participating publishing houses.