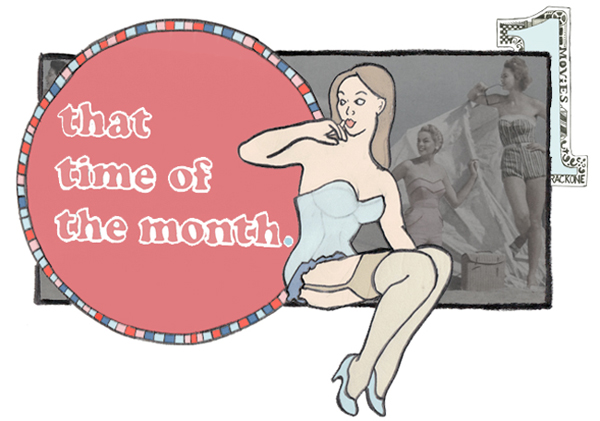 Alison. Michelle. Gloria. Sara. In addition to being names we've all seen plastered across the class rosters over the years, these names are all immortalized in song by the men who loved (or hated) them. The legendary ladies that liner notes are made of.
Heck, even men have gotten a few great homages over the years (I'm looking at you, Dave Coulier). But that's a playlist for a different time. Among the ditties dedicated to women over the years, there are several that stand out as absolute winners in my book. Some shout out the smiles (Hall and Oates), some the can't-fight-this-feeling-anymore laments (The Smiths), some the sex (James), and one even details an emergency room trip (Jens Lekman).
In this month's lady dude playlist, I'm hand-picking some of my favorite emotionally-charged guy on girl action. So crack open some wine coolers and get some tissues ready, because by the end of this mix, you may just be convinced that you're going to die alone. Don't blame me. Blame popular music.
:James – Laid:
:Jens Lekman – Your Arms Around Me:
:Hall and Oates – Sara Smile:
:The Smiths – There Is A Light That Never Goes Out:
:Devendra Banhart – Lover:
:Neutral Milk Hotel – Naomi:
:Ryan Adams – Nobody Girl:
:Teenage Fanclub – The Concept:
:The Airborne Toxic Event – The Book Of Love (Live):
:Ben Folds – Emaline:
:Big Star – Thirteen:
:The Beatles – Michelle:
:Elvis Costello – Alison:
:Randy Newman – Love Story (You And Me):
:Donnie and Joe Emerson – Baby:
:Alexi Murdoch – Song For You:
:Elliot Smith – Say Yes:
:Bright Eyes – First Day Of My Life: