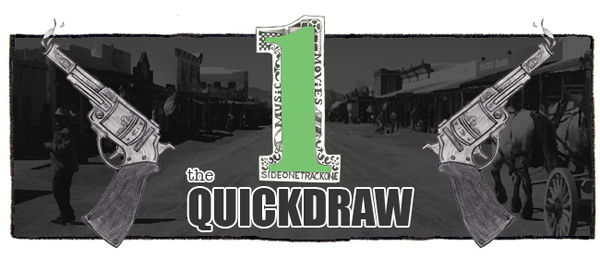 Today's music was crafted by tiny dancers.  Enjoy.
:Empress Of – Hat Trick:  Lorely Rodriguez, who is the main brain behind Empress Of, had a single last year that I really liked called Don't Tell Me.  This song plays smaller, but it's still a good one.  I love her voice.  The Systems Out EP is due April 2 on Terrible Records.
:Zorch – We All Die Young:  Here'a an act out of Austin that just signed to Sargent House.  Even if you spent the entire day looking, you would be hard pressed to find anything as energetic and fun to listen to as this track.  Zzoorrcchh is expected out this summer.
:Yellowbirds – Young Men Of Promise:  I missed out on this band's debut, but this easy to like piece of retro pop makes me want to seek it out before the new full length gets released.  Songs From The Vanished Frontier is due out May 28 via Royal Potato Family.
:Sunshine – Two Hundred Grand:  For those of you that love bands like the Pains Of Being Pure At Heart or the Raveonettes, this song will slap a big smile on your face.  This band just released their self titled debut.  Go check it out, friends.
:Pony Time – Geordie:  Because I'm immature, this band's name makes me giggle.  Fortunately though, I do not feel the need to laugh when I listen to this song, which just straight up rocks.  Go Find Your Own is out now on Per Se Records.