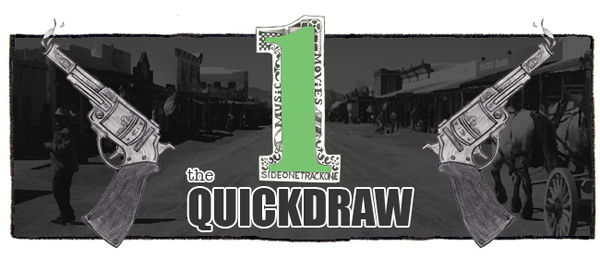 Music!  Enjoy.
:Jack White – Lazaretto:  Jack White has always been an aggressive fella (it's part of what makes him great), but this track is something else.  He now sounds like he's trying to rule over the world.  White will release Lazaretto on June 10 through Third Man/Columbia.
:The Julie Ruin – Brightside:  I found The Julie Ruin's debut last year to be somewhat hit or miss, but it's still nice to have Kathleen Hanna back making music.  I'll take whatever I can get out of her creative noggin.  A 7″ with this song and one more was put out on Record Store Day.
:Sunny Day Real Estate – Lipton Witch:  Apparently, Sunny Day Real Estate tried to rally up a new album after their reunion tour in 2009, but it unfortunately didn't work out.  At least those sessions resulted in this track, though, as Jeremy Enigk's voice sounds rad.  The band's split 7″ with Circa Survive came out on Record Store Day.
:Cold Beat – Mirror:  I've been waiting for word on a Cold Beat full length, so their announcement of one immediately slapped a smile on my face.  I'm not sure they're capable of crafting anything that isn't super catchy.  The band will release Over Me on July 8 through Crime On The Moon.
:Manicanparty – Warpaint:  I've been hooked on this Manicanparty track for a couple of days now.  It's definitely a bit cheesy and kind of an overly dramatic piece of pop, but I also think it's rather well crafted.  Look for The District EP when it gets released on June 10.