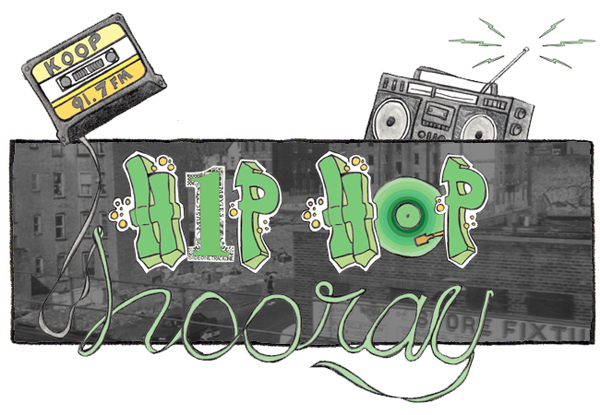 Happy one hundred degree days, guys! It's summertime in Austin, so just follow these instructions for a relaxing, fun, and rewarding summer*: swim, drink, hydrate, bump bangers and/or summer jams (provided below), eat tacos. Repeat. You can also follow the No Bummer Summer (PDF) playlist.
:Smooth – It's Summertime (Let It Get Into U):
:Black Street – No Diggity (Featuring Dr. Dre):
:Main Source – Just Hangin' Out:
:Jr. And Ph7 – Summer Chill:
:Classified – Stay Cool:
:Bambu – Beach Cruisin':
:Monie Love – It's A Shame (My Sister):
:Digable Planets – Rebirth Of Slick (Cool Like Dat):
:Gang Starr – Words I Manifest:
:Dukes Of Earl – My Summer Kicks:
:3rd Bass – Pop Goes The Weasel:
:Beastie Boys – So What'cha Want:
:Del The Funky Homosapien – Mistadobalina:
:Nas And Damien Marley – Nah Mean:
:The Cool Kids – Black Mags:
:House Shoes – So Different (Featuring Chali 2Na):
:M.I.A. – Bring The Noize:
:El-P And Killer Mike – Sea Legs:
:Danny Brown – Bruiser Brigade:
:The Underachievers – So Devilish:
*Don't forget to fight for your rights this summer against Senate Bill #5 in Texas.  It's what the Beastie Boys would want.