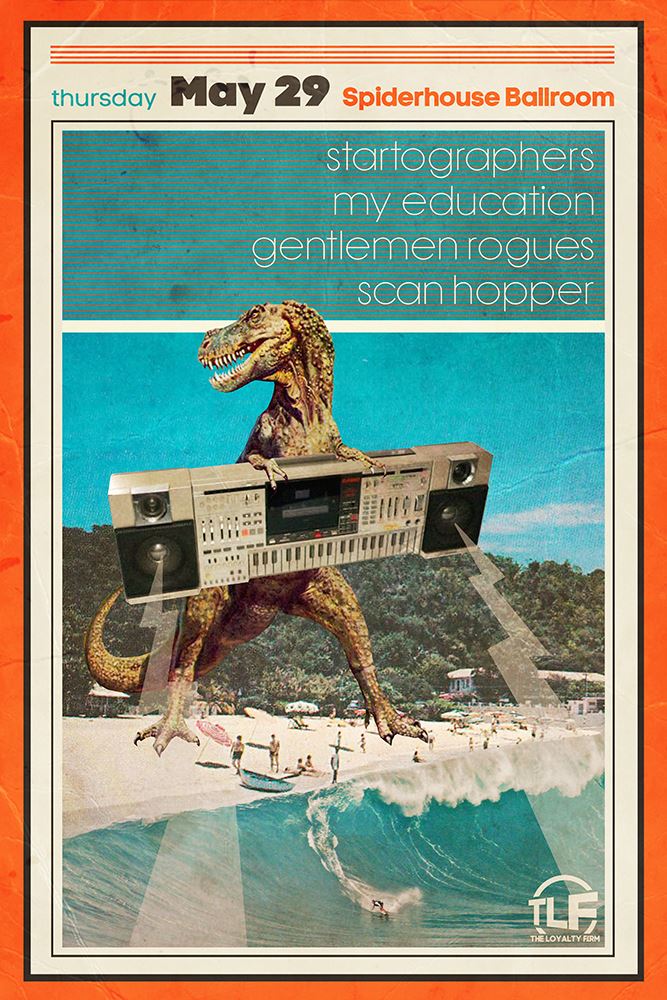 Get your earplugs out for a show tomorrow night at Spider House Ballroom. Local indie rock quartet Startographers headline the four-band lineup.
I've been wanting to see them play again since I first saw them at an unofficial SXSW showcase. Their sound is lush, melodic and filled with layers of shoegaze guitars that pack a punch with plenty of reverb and delay. Hopefully the show will be the first of many new things to come from Startographers.
—
Another band on the lineup tomorrow that I can't way to see is Gentlemen Rogues.  They just released a new single titled Mocking Love Out Of Nothing At All via Shifting Sounds, and it highlights their signature sound of crunchy yet melodic guitar hooks and self deprecating lyrics.
:Gentlemen Rogues – Mocking Love Out Of Nothing At All:
Startographers and Gentlemen Rogues will be joined on the bill by My Education and Scan Hopper.