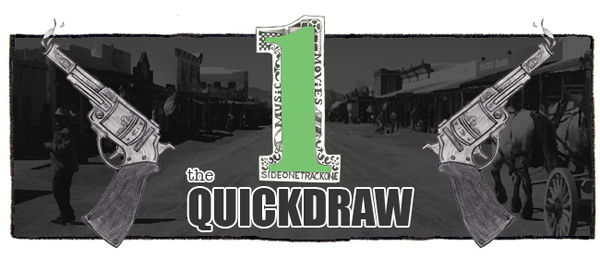 We're back!  Let's get it going.  Enjoy.
:STRFKR – Say To You:  I probably could have brought the site back online with just this relaxed, headphone-worthy track from STRFKR, and all of you would have been satisfied.  It really is that good.  The now highly anticipated Miracle Mile is due out February 19 via Polyvinyl.
:Kirby Kaiser – Every Time:  Kirby Kaiser is only 20, but she's already churning out some great stuff.  For instance, this song, which is charming enough to make even the most jaded of you want to find someone to cuddle with.  Female Jungle is expected out at some point over the next few months.
:Toro Y Moi – Say That:  I'm really starting to fully appreciate Chaz Bundick.  The guy is always twisting the sound of Toro Y Moi into different things, and he pulls it off more often than not.  Turn this spacious jam up and let it fill the room.  Anything In Return is due January 22 via Carpark.
:Eat Skull – Space Academy:  Here's a little something I found over at Pitchfork this weekend.  It's wonderfully noisy and fuzzed out, and you should expect to want to call it the first great rock track of 2013.  Woodsist will release III on February 19.
:Torres – Honey:  While I really like this song and think that it's as inspired as can be, I find it a bit hard to casually listen to.  The damn thing is just sad.  Who starts a new year this way?!  Anyhow, Torres is due out January 22.