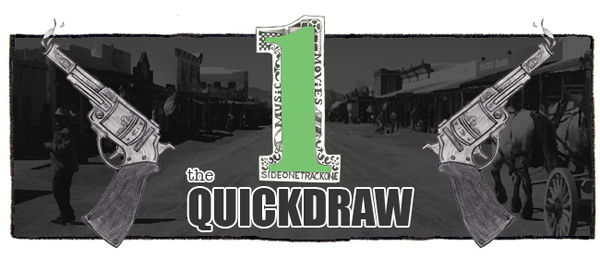 Music!  Enjoy.
:A Giant Dog – Sex And Drugs:  Austin's own A Giant Dog will be putting out their new album via the mighty Merge Records, and that's just snazzy as hell.  This first single is like all of their other tunes – fiery. Pile is due out May 6.
:Future Of The Left – The Limits Of Battleships:  Andrew Falkous and the gang have rallied up a new Future Of The Left album.  I'm really into how groovy and infectious this first single is.  The Peace & Truce Of Future Of The Left is due out April 8 via Prescriptions Music.
:Pity Sex – Burden You:  Pity Sex really caught my attention with this new song of theirs.  It's a perfect little slice of 90s-enthused shoegaze.  White Hot Moon is due out April 29 via Run For Cover.
:St. Vincent – Emotional Rescue (Rolling Stones Cover):  This cover that St. Vincent did for Luca Guadagnino's new film is slinky and weird (even for her), and I can't stop listening to it.  The soundtrack for A Bigger Splash is due out tomorrow.
:Dana Falconberry and Medicine Bow – Dolomite:  Here's a very headphone-worthy new one from Dana Falconberry And Medicine Bow, a long time Austin-based favorite of mine.  From The Forest Came The Fire is due out April 1 via Modern Outsider.  You'll be able to see Dana at the Stateside Theater on April 2.