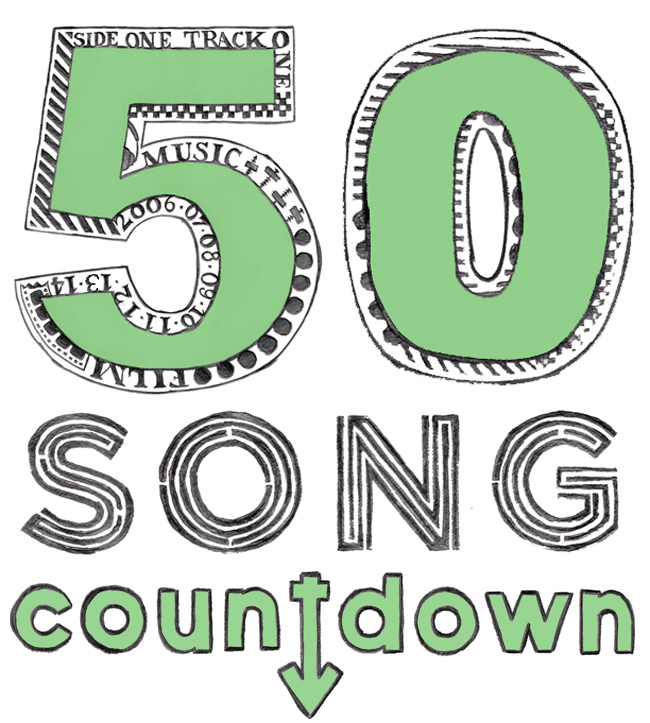 The end.  If you missed any part of this countdown, I've neatly arranged all of the tracks on one page right HERE.  Enjoy.
10)  :Run The Jewels – Close Your Eyes (And Count To Fuck) (Featuring Zack De La Rocha):  Killer Mike and El-P each turn in rad work here, but it's actually Zack Del La Rocha that makes this Run The Jewels track something worth championing forever.  From RTJ 2.
09)  :FKA Twigs – Two Weeks:  Despite listening to this an enormous amount of times, it's still a song that forcefully grabs and holds my attention.   FKA Twigs is one of music's best new voices.  From LP1.
08)  :St. Vincent – Digital Witness:  Annie Clark (aka St. Vincent) is steadily pulling in a more mainstream audience, and I'm all about it.  The world is a better place with avant-pop gems like this one challenging the ears of the masses.  From her self titled album.
07)  :Interpol – All The Rage Back Home:  After Interpol released a couple of mediocre LPs and lost bassist Carlos D, I just knew I was done with them.  Or not.  This track is an inspired effort that has me once again confidently perched on their bandwagon.  From El Pintor.
06)  :Leon Bridges – Coming Home:  Leon Bridges has yet to "officially" put out anything, but he's already one of my favorite soul artists.  That's just how amazing this song is.  Keep an eye out for him in 2015.
05)  :Sharon Van Etten – Every Time The Sun Comes Up:  There's something about Sharon Van Etten being blatantly snarky that I can't help but find endlessly pleasing.  I'll never get tired of this slow-burner.  From Are We There.
04)  :Ought – Habit:  Admittedly, this wordy, vocally uneven slice of art-rock is a a bit odd, but if you give it a real shot you'll find that it's one of the most engaging experiences of the year.  From More Than Any Other Day.
03)  :Speedy Ortiz – American Horror:  If you ask me, the best of the 90s revivalist bunch is most definitely Speedy Ortiz.  I mean, just listen to this song, it's perfect.  From the Real Hair EP.
02)  :Parquet Courts – Instant Disassembly:  I know Parquet Courts are adored for blistering faces, but I think this lackadaisically-paced track is the best thing they've ever done.  I love the rambly vocals and brainy lyrics.  From Sunbathing Animal.
01)  :Spoon – Inside Out:  Here it is, my #1 song of 2014.  Congrats to the mighty Spoon!  They have a ton of great music in their repertoire, but this immaculate track really is some next level stuff for them.  Good on the two-decade old band for still pushing themselves to evolve and get better.  From They Want My Soul.