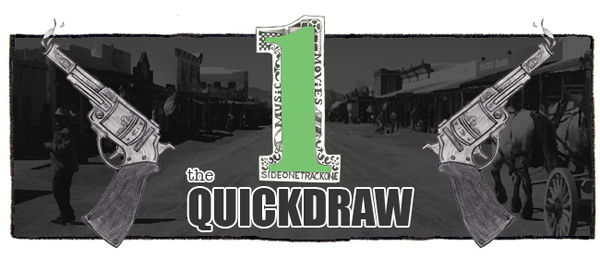 Music!  Enjoy.
:Saint Pepsi – Fiona Coyne:  For those of you who've been scrambling to find THE song of the summer, I think this catchy as hell Saint Pepsi jam is it.  Turn it up and share it with everyone (even those who don't want to hear it).  The Fiona Coyne/Fall Harder 7″ is due out August 12 via Carpark.
:Letting Up Despite Great Faults – Wrapped:  I feel like I've been waiting an eternity to share this song with you (#AdvancedAlbumProblems).  It's pop perfection and will instantly make you have strong feelings for Letting Up Despite Great Faults.  The rather good Neon is due out August 12.  Come see the band at their SOTO sponsored album release show at Holy Mountain on August 16.
:Love Inks – Shoot 100 Panes Of Glass:  Here's the first track off of Love Inks' follow-up to last year's rather solid Generation Club.  I think it's a can't-miss listen for those of you who dig minimalist pop.  The Austin-based band will release EXI on September 9 via Republic Of Music.
:Generationals – Gold Silver Diamond:  The fellas in Generationals aren't capable of doing anything but crafting really enjoyable pop songs, so it's totally not surprising that this first single off their new album is as light and breezy as can be.  The band will put out Alix on September 16 via Polyvinyl.
:Speedy Ortiz – Bigger Party:  "I'm sorry for the time I made out with all your friends/I'm really a shithead."  This line has made me chuckle an absurd amount of times, which probably means I have a maturity problem.  Thanks for that, Speedy Ortiz.   The Adult Swim Singles Series is where this track can permanently be found.