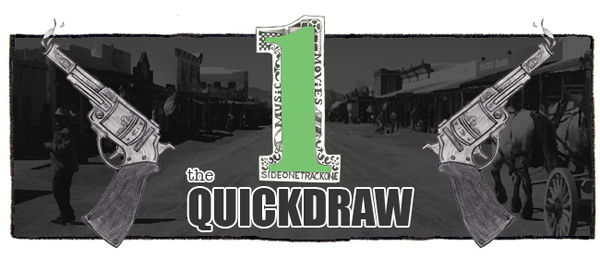 Music!  Enjoy.
:Kathryn Calder – Take A Little Time:  For those that forgot, Kathryn Calder is a member of The New Pornographers.  This is the first single off of her third solo LP, and I think it's a fancy bit of art pop.  Look for Calder's self titled album on April 14 via File Under: Music.
:The Mary Onettes – Sharkbrains:  In celebration of their US tour (the band's first since 2008), The Mary Onettes have released this one-off single, which was supposedly made while they were "longing for endless American highways."  That's nice and all, but why aren't they playing in Austin?  I want to speak to a supervisor.
:Spaceships – Stone:  Spaceships' new album was "recorded between 2010 and 2014 in bedrooms and living rooms, on iPads, four tracks, and laptops, with guitars and drum machines" and is full of songs that the duo (Jesse Waite and Kevin LaRose) say they never intended on releasing.  Doesn't get much more lo-fi and sincere than that.  Little Buddha is due out February 24 via Unsatisfied Records.
:Jimmy Whispers – Heart Don't Know:  I'm not at all familiar with Jimmy Whispers, but this song of his just cuts right through me.  I hope he's okay.  Hell, I hope I'm okay.  Summer In Pain is due out March 24 via Moniker/Field Mates.
:Guantanamo Baywatch – Too Late:  Suicide Squeeze recently added Guantanamo Baywatch to their roster.  I've honestly never been a big fan of the band, but this track, which features the great Curtis Harding, is full-on retro goodness.  Here's hoping their new LP has more of the same.  Darling … It's Too Late will be released on May 12.