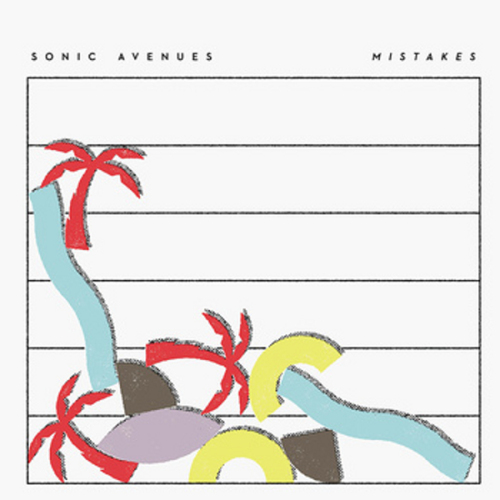 If I had to pick one band to label as overlooked and/or under-appreciated, it'd probably be Sonic Avenues. Maybe it's because they're from Montreal and down here in Texas we don't pay no mind to French Canadians? Whatever the reason, it's a shame and I'm out to correct the situation. 
Mistakes is the third album from Sonic Avenues and the follow up to the outstanding Television Youth. These ruggedly handsome Canadians play punk powerpop that's more infectious than the measles. The choruses invite you to sing along and the rhythm compels your ass to move.
On Mistakes the band made a concerted effort to branch out and test new waters. The album is less hectic and definitely has more range than their previous releases, but fortunately it doesn't lose any of the hooks and energy that makes Sonic Avenues such a great band.