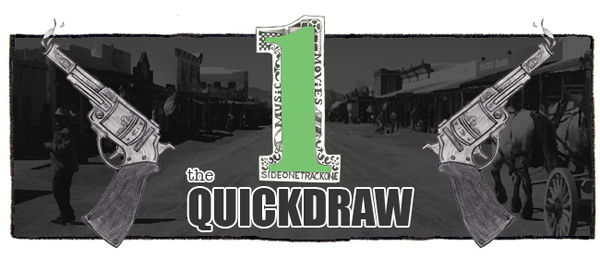 Music!  Enjoy.
:Mos Def – Sensei On The Block (Featuring Ski Beatz):  Oh man.  This track is old school Mos Def, and I just love the hell out of it.  Let's get him to ditch that whole Yasiin Bey thing so that he can get back to being rad full-time.  The Sensei On The Beat single is out now via iTunes.
:Giraffage And Slow Magic – So Cute:  Giraffage and Slow Magic are about to hit the road together, so they've gone and collaborated to get everyone all worked up about it.  This spunky song is a lot of fun.  See both acts at Fun Fun Fun Fest in November.
:Small Black – No One Wants It To Happen To You:  What a beautiful synth pop effort this is.  Be sure to slap on some headphones before you hit play!  Small Black's Best Blues is due out October 16 via Jagjaguwar.  See them at Sidewinder on October 16.
:The Mantles – Doorframe:  It was a pleasant surprise late last week when The Mantles announced a new album.  I've always loved their hazy, breezy pop sound.  All Odds End is due out October 16 via Slumberland.
:Speedy Ortiz – Hanging Around (Cardigans Cover):  I'm not familiar with the original version of this song (my Cardigans knowledge is pretty much limited to their hits), so as far as I can tell Speedy Ortiz totally nailed this cover of it!  Seriously though, I think this is really good.  This is a one-off effort, so grab it while you can.