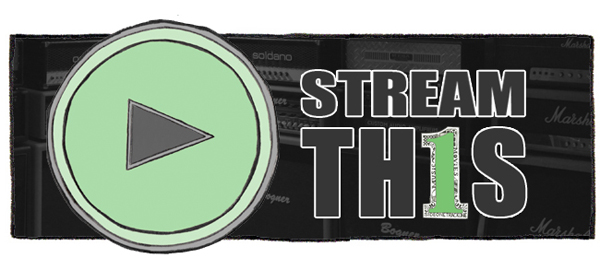 The SOTO inbox is always full of cool stuff that never gets to see the light of day on the actual site, and I'd like to change that.  So, every Friday I'll be posting the best album streams and videos that were sent my way during the week.  Take a scroll and find something worth remembering.
FULL ALBUM STREAMS
Savoir Adore – Our Nature
Majeure – Solar Maximus
Win Win – Double Vision
Daphni – Jiaolong
Ben Gibbard – Former Lives
Godspeed You! Black Emperor – ALLELUJAH! DON'T BEND! ASCEND!
Santah – You're Still A Lover
Tamaryn – Tender New Signs
Boyfrndz – All Day Pass
VIDEOS
Cloud Nothings Attack On Memory is out now on Carpark.
Yeasayer put out Fragrant World earlier this year, and they are currently out on tour.
Sharon Van Etten is set to play Fun Fun Fun Fest.  This song is off of Tramp.
The Mountain Goats play Emo's East on December 5.  Transcendental Youth is out now.
Matt And Kim just put out Lightning via Fader.  They play Stubb's on October 20.
Trail Of Dead will release Lost Songs on October 23 via Richter Scale/Superball Music.
Rhye are expected to put out their debut full length early next year.
El Perro Del Mar will release Pale Fire on November 13 via The Control Group.
Taken By Trees just released Other Worlds on Secretly Canadian.  The play the Mohawk on November 13.
Gap Dream just released the Ali Baba 7″ on Suicide Squeeze.
Diamond Rugs put out their self titled debut earlier this year.  They'll be playing Fun Fun Fun Fest.
Talk Normal will release Sunshine on October 23 via Joyful Noise Recordings.  They play the Parish on November 11.
Edward Sharpe And The Magnetic Zeros released Here a few months back.
Sleeper Agent are currently in the studio.  Celabrasion is out now on Mom + Pop Music.
Jack White plays ACL this weekend.  Blunderbuss is out now.
Levek's Look A Little Closer is out now on Lefse.