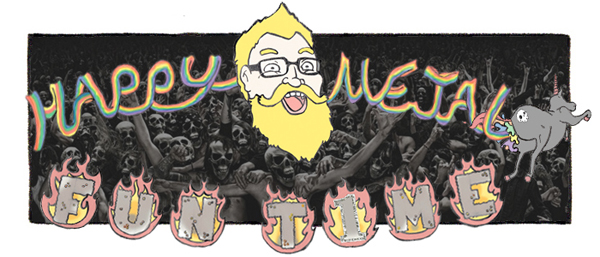 On my way home last night, my phone started going insane with the news that Jeff Hanneman had passed away at the age of 49 from liver failure. I didn't believe all the text messages that people were sending around, knowing what kind of fan I am of Slayer even my Mom sent me a message and I knew this was real.
People die every day. Some too early, some too young, some you know others you don't. When a legend passes, many people don't know what it means to you, honestly I didn't know how much he meant to me until I realized I would never see him play again.
Their music coddled me through some tough times, gave me hope for music in the dark ages, and inspired me to plug away each week on my radio show. The world of metal is so much darker without Jeff Hanneman in it, and he can never be replaced. If you have never had the pleasure of listening to Slayer, take a few moments and listen to a few songs I have selected, and for you fans, give hails to another metal legend gone too early. Peace be with you Jeff, we will always stay metal in your name.
:Slayer – Raining Blood:
:Slayer – South Of Heaven:
:Slayer – Disciple:
:Slayer – Seasons In The Abyss:
:Slayer – Hardening Of The Arteries: