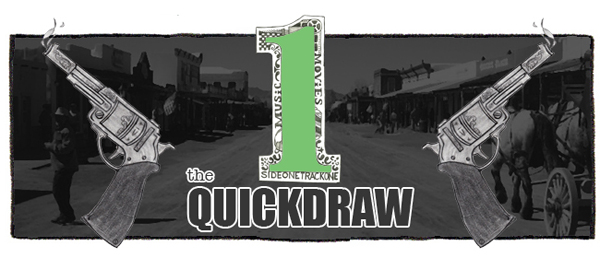 Today's music was found by the guy who invented Labor Day.  Enjoy.
:Slam Donahue – C'mon, C'mon:  I've been getting emails about this band a lot this year, but this is the first time that I've really liked one of their songs.  It's a breezy and infectious piece of pop, and I imagine that you're going to join me in digging it.  You can expect to see the Hemlock Tea EP on October 2 via Cantora Records.
:Divine Fits – Would That Not Be Nice:  For some reason I totally blanked on posting this last week.  Shame on me.  Anyhow, this super group of sorts (it features Britt Daniels of Spoon and Dan Boeckner of Wolf Parade) just released their debut.  It's good.  You need it.  The full length is titled A Thing Called Divine Fits, and it's out now on Merge.
:Generationals – Lucky Numbers:  I've been hoping all year for something new from these guys, and now my dream has come true!  This overly pleasant, synth-filled pop tune is the first taste off their upcoming EP.  The three-song effort is titled Lucky Numbers, and it's expected out on October 2.
:Sky Ferreira – Everything Is Embarrassing:  There's a good chance that I was supposed to already be aware of this girl, but I didn't know she existed until this weekend.  Is her other stuff any good?  Somebody let me know.  As for this song, it's a slinky one.  Be careful.  Sky will release the Ghost EP on October 2 via EMI.
:The Album Leaf – Descent:  To be honest, I can't remember the last time I sat down and listened to an Album Leaf record.  It may have been college?  Regardless, it's good to see them still working.  This track, as is usually the case with their stuff, makes for great headphone material.  You'll be able to pick up the Forward/Return EP on September 18.