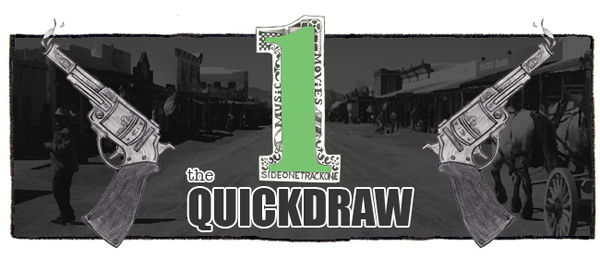 Today's music is based on a true story.  Enjoy.
:Gypsy And The Cat – Bloom:  Here's a duo that's based out of Melbourne.  They've got a fairly trendy retro pop sound, but I like this track a lot, and I'm anxious to hear more from them.  The Late Blue is the name of their new LP, and it's expected out early next year.
:Yellow Ostrich – Ghost:  I love this band so much that I liked this song before I even took the time to listen to it.  So, there's that.  In any case, I recommend headphones for this slow burning gem.  Expect the Ghost EP to be out on October 23 via Barsuk.
:Generationals – Sale City:  This act's show at the Mohawk on November 20 just can't get here fast enough.  They're really turning into a stellar pop band, and it's making me anxious to see them live again. The Lucky Numbers EP just came out via Park The Van.
:Shrag – Obscenity Begins At Home:  If you want a quick bit of catchiness today, then this Shrag track is ready to please.  I've found it difficult to not just keep it on repeat.  The song is part of a 7″ that was released via Wiaiwya-7777777.
:Wooden Wand – Southern Colorado Song:  I feel like this song is probably too much for a Monday-level attention span, but it's so well done that I had to post it up.   Expect to get lost in it.  Blood Oaths Of The New Blues is due out January 8 via Fire Records.