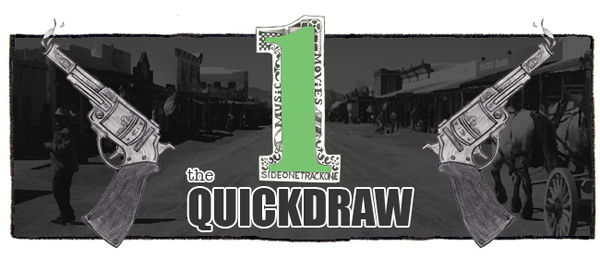 Music!  Enjoy.
:Heartless Bastards – Black Cloud:  I very much appreciate how consistently good Heartless Bastards have been over the years.  It's an impressive feat.  Anyhow, this latest single of theirs has a bounce to it that I really like.  Restless Ones is due out June 16 via Partisan.  See them at the Mohawk on November 21.
:Dog Party – Sapphires:  Here's a new ripper from the duo known as Dog Party.  I get the feeling that their new album is going to be one of those that'll be great to blast in the car.  Vol. 4 is due out June 16 via Burger Records/Asian-Man Records.
:It Looks Sad – Creature:  While I don't necessarily know how to feel about any band that willingly calls themselves It Looks Sad, I do like this track.  It's a shimmery anthemic number that I can't get out of my head.  The Kaiju digital single is due out June 19 via Tiny Engines.
:Son Lux – You Don't Know Me:  This new one from Son Lux is aggressive and big, and I think you're going to love it.  We'll be in for a treat if all of their upcoming LP is this good.  Bones is due out June 23 via Glassnote.
:The Sandwitches – Miggy:  I haven't really cared much for the other singles that have been released in anticipation of The Sandwitches' new album, but this one works for me.  I love the vocals and the overall retro-feel of the song.  Our Toast is due out June 9 via Empty Cellars Records.