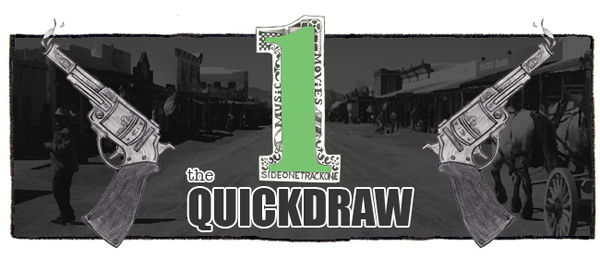 Today's music is thrilled that Austin's festival season is over.  Enjoy.
:School Of Seven Bells – Secret Days:  This track makes me really happy.  I've been wanting School Of Seven Bells to get edgier instead of prettier, and this is finally them giving it a shot.  It works.  I will now become a producer (not really).  Vagrant will release the Put Your Sad Down EP on November 13.
:Papa – Put Me To Work:  I think these guys are on the verge of having all sorts of people on their bandwagon.  They've delivered some nice pop tracks over the last year, and now here's this inspired effort that's expected to show up on their new album, which will be out at some point in 2013.
:Saskatchewan – Venom:  I've posted a couple of tracks from Saskatchewan before, but those were charming little pop numbers.  This, however, is something entirely different.  It's much more mature and polished.  I like it.  No word yet on when the band will release their new full length, Occasion.
:Crystal Castles – Affection:  Considering that I've never been a huge fan of Crystal Castles, it's really saying something that I've greatly liked all three of the tracks to be released off their new album.  This intense effort may actually be my favorite.  (III) is expected out on November 12 via Universal Republic/Casablanca/Fiction.
:Sambassadeur – Memories:  This Swedish act has been absent for a bit, so it's nice to see them back.  You can expect to love this track if you like your pop music to be retro and immaculately crafted.  Labrador will put out the Memories/Hours Away 7″ on November 20.