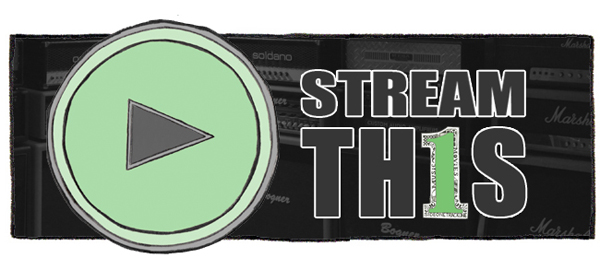 The SOTO inbox is always full of cool stuff that never gets to see the light of day on the actual site, and I'd like to change that.  So, every Friday I'll be posting the best album streams and videos that were sent my way during the week.  Take a scroll and find something worth remembering.
FULL ALBUM STREAMS
MS MR – Secondhand Rapture
Vampire Weekend – Modern Vampires Of The City
Dirty Beaches – Strange Pleasures
Small Black – Limits Of Desire
Peals – Walking Field
Wampire – Curiosity
Eluvium -  Nightmare Ending
Mark Lanegan & Duke Garwood – Black Pudding
Pure X – Crawling Up The Strairs
Sam Amidon – Bright Sunny South
Survival – Self Titled
Dungeonesse – Self Titled
Phaseone – If I Tell U
Snowden – No One In Control
Adult – The Way Things Fall
The Features – Self Titled
Saturday Looks Good To Me – One Kiss Ends It All
Luke Rathborne – Last Forgiven
Burnt Ones – You'll Never Walk Alone
PacificUV – After The Dream You Are Awake
VIDEOS
The Yeah Yeah Yeahs' Mosquito is out now on Interscope.
Smith Westerns will release Soft Will on June 25 through Mom + Pop.
Alpine's A Is For Alpine is due out May 21 via Votiv.
Wolf People just recently released Fain on Jagjaguwar.
David Bowie's The Next Day is out now.
The National will put out Trouble Will Find Me on May 21 via 4AD.
Gary Clark Jr. released Blak And Blu last year.
Queens Of The Stone Age are set to release Like Clockwork on June 4 via Matador.
Deftones have an album out now titled Koi No Yokan.
Girl Names put out The New Life earlier this year on Slumberland.
Wild Moccasins' Gag Reflections single is out now on New West Records.
Secret Colours will release Peach on May 28.
Theophilus London is expected to put out a new full length later this year.
Cool Ghouls have a self titled album out now on Empty Cellar Records.
Tycho have a 12″ available now titled Fragments.Ascension.
Hands just recently put out Synesthesia on Kill Rock Stars.
Blake Hazard (of the Submarines) will release The Eleanor Islands on July 9.
Coma Cinema's Posthumous Release is due June 11 via Fork & Spoon Records/Orchid Tapes.