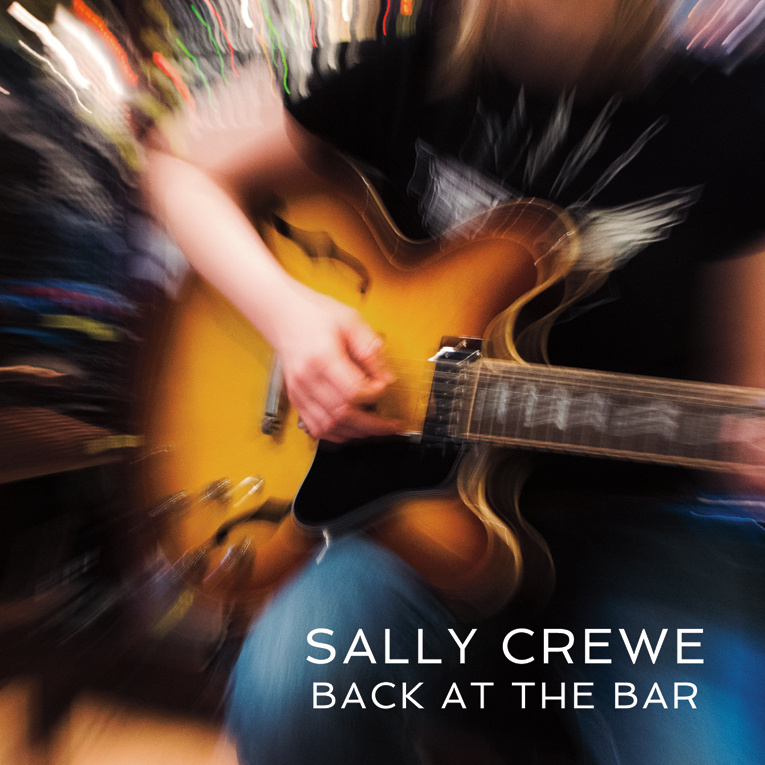 Austin-based songwriter Sally Crewe has a new EP, Back At The Bar, that will be officially released on her birthday, May 13. There is a limited edition of 100 copies of the EP available for pre-order (your purchase includes an immediate digital download of all 5 tracks).
Sally writes smart, tight pop songs that are full of punchy, jagged guitar hooks, and cool harmonies and backing vocals that complement the spaces in between. I confess I'm a bit of an Anglophile and can't help loving Sally's subtly accented vocals (Sally is a British transplant who's been in Texas for about a decade now).  If this is your introduction to her songs, I also recommend checking out her previous releases – two of which are available on her Bandcamp page.
Her live appearances aren't something that happen frequently, so I highly recommend her record release show, which will be at The Mohawk on Friday, May 16 with Casual Strangers and Moving Units.