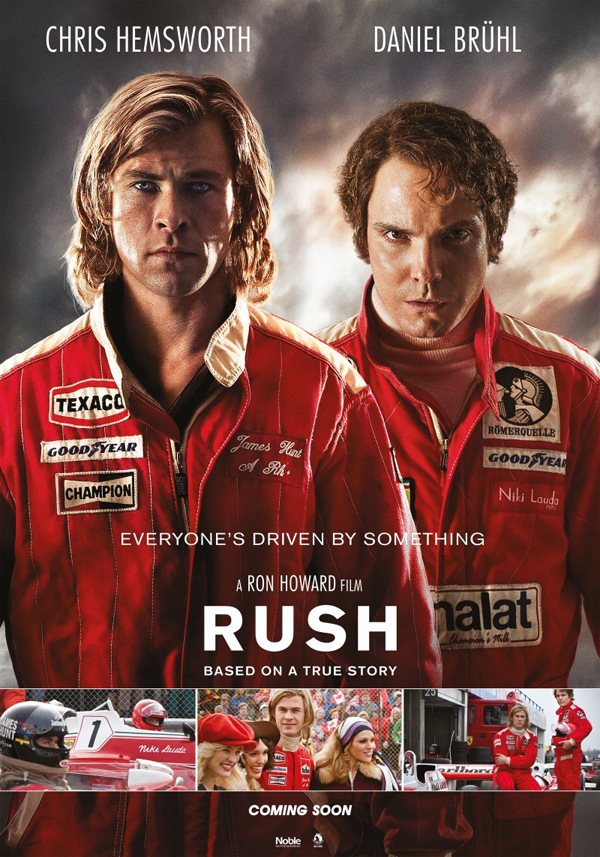 People are doing traditional-style reviews all over the web, so we decided to try something different.  In each "breakdown" we'll take a look at what a film's marketing lead us to believe, how the movie actually played, and then what we learned from it all.  Read on!
The Impression:
Ron Howard directs a movie that may or may not be the European version of 1990′s Days Of Thunder.
The Reality:
Rush is a really solid film.  If you're an avid fan of F1 (or just racing in general, actually) then I think you'll find a lot to like.  Ron Howard does a nice job with the racing scenes, and the portrayal of the real-life rivalry between James Hunt (Chris Hemsworth) and Niki Lauda (Daniel Bruhl) is inspired and very easy to fully invest yourself in.  I honestly spent the entire movie rooting for both characters, which is a bit bizarre when you consider how different they are from each other.  At any rate, if you like your drama with some adrenaline, then add Rush to your list of movies to see.
The Lesson:
Good racing movies are something the world needs more of.