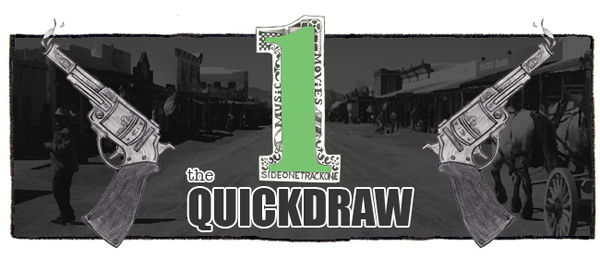 Music!  Enjoy.
:Sheer Mag – Can't Stop Fighting:  Another year, another immensely rad track from Sheer Mag.  Eventually they're going to write a bad song, and even then I might still dig it.  No word yet on whether this is a one-off track or if it belongs to an EP/LP.
:Parquet Courts – Dust:  Here's a simplistic, somewhat humorous new one from Parquet Courts.  I appreciate the way those guys seemingly never take any time off.  Human Performance is due out April 8 via Rough Trade.  The band will be at Levitation in April/May.
:Mass Gothic – March Of The Cigs:  Even though they just put out an album via the mighty Sub Pop, I wasn't aware of Mass Gothic until this track came along.  It's big and atmospheric, and I'll definitely use it as a reason to check out the band's debut.  The Mass Gothic/Mazed split is available now via Bandcamp.
:The Raveonettes – This World Is Empty (Without You):  This catchy, 80s-enthused number is the first of 12 singles that The Raveonettes will be releasing this year (that's one per month, in case that didn't auto-click in your head).  I'm into it.
:Mogwai – Ether:  Mogwai just made the jump to Temporary Residence LTD, and that's where they'll put out reworked versions of the music they crafted for the documentary Atomic: Living In Dread and Promise.  This first taste is a slow-burner that's deserving of good headphones.  Atomic: A Soundtrack By Mogwai is due out June 17.