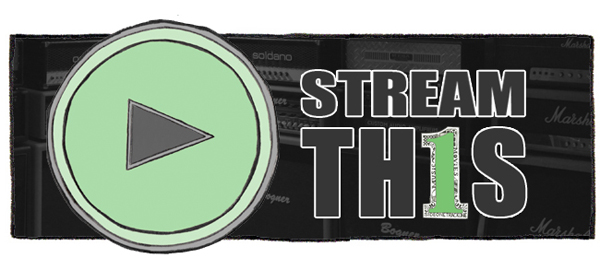 The SOTO inbox is always full of cool stuff that never gets to see the light of day on the actual site, and I'd like to change that.  So, every Friday I'll be posting the best album streams and videos that were sent my way during the week.  Take a scroll and find something worth remembering.
FULL ALBUM STREAMS
Yuck – Glow & Behold
Haim – Days Are Gone
Deltron 3030 – Event II
Quasi – Mole City
The Blow – Self Titled
Tape Deck Mountain – Sway
Leverage Models – Self Titled
Unwound – Kid Is Gone
Passion Pit – Constant Conversations EP
Lorde – Pure Heroine
Those Darlins – Blur The Lines
Hunters – Self Titled
Static Jacks – In Blue
Boogarins – As Plantas Que Curam
Rubblebucket – Save Charlie EP
Oneohtrix Point Never – R Plus Seven
Golden Animals – Hear Eye Go
Blitzen Trapper – VII
Migrant Kids – Self Titled
Deer Tick – Negativity
Elf Power – Sunlight On The Moon
Zachary Cale – Blue Rider
Dr Dog – B-Room
Rathborne – Soft
VIDEOS
Savages' Silence Yourself is currently available via Matador.
Someone Still Loves You Boris Yeltsin recently put out Fly By Wire on Polyvinyl.
Keep Shelly In Athens recently released At Home via Cascine.
Young Galaxy recently released Ultramarine through Paper Bag Records.
Foals released Holy Fire earlier this year.
Charlie XCX will put out a new album next year.
Psychic Friend's My Rocks Are Dreams is currently available.
US Girls' Free Advice Column EP is out now on Bad Actors, Inc.
Deptford Goth's Life After Defo is currently available on PIAS America.
Jon Hopkin's Immunity is out now.
Small Black's Limits Of Desire is out now on Jagjaguwar.
Morcheeba will release Head High Up on October 14 via PIAS.