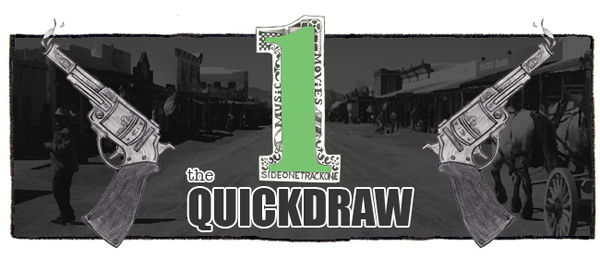 Music!  Enjoy.
:Radioactivity – Silent:  I very recently saw Radioactivity play (they opened for Ex Hex) and during their set I was wondering when they might put out a sophomore effort.  Now I know.  This first track is a good one.  Silent Kill is due out June 30 via Dirtnap Records.
:Underground Railroad To Candyland – Th Ppl R Hm:  The name Underground Railroad To Candyland kind of weirds me out, but that's not keeping me from liking this jangly, lo-fi pop gem.  The People Are Home is due out May 26 via Recess Records.
:Expert Alterations – A Bell:  Slumberland Records have gone and snatched up Expert Alterations and will be re-releasing the cassette that the band put out themselves last year.  I really like the deadpan vocal style here.  The self titled EP is due out June 1 .
:Damaged Bug – Jet In Jungle:  Because John Dwyer is John Dwyer, he's already put together full length follow-ups for the albums that Thee Oh Sees and Damaged Bug released last year.  The guy is a machine.  Also, this track is oddly infectious.  Cold Hot Plumbs is due out June 1 via Castle Face.
:Mr. Gnome – Sleepwalker:  Mr. Gnome have long been a band with a fairly moody sound, but this is poppy and rather whimsical.  I can't seem to stop humming it, so I'm going to call the move a good one for them.  The Monster's Heart 7″ is due out May 12 via El Marko Records.  See them at Stubb's on May 6.