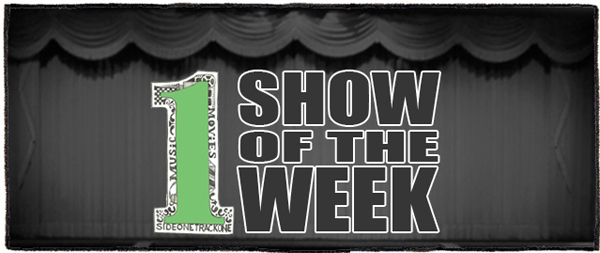 There's a great one presented by my radio show, 101X Homegrown, that's happening this Saturday at Barracuda.  Quiet Company will be celebrating the release of their new EP, Your Husband, The Ghost, and Darkbird will have a new 7″ on hand.  When it comes to the former, I think it may be the best thing they've ever put out, and in regards to the latter, that two-song effort has just further made them big favorites of mine.  Don't miss this show!
Tix are $12.  MCG, Buttercup and Criminal Birds are set to open.
PS – I've got another entry into the 93.7 KLBJ's Sunset Series happening this Sunday out at Ernie's On The Lake.  Come see Jackie Venson, Girling and Hunter Sharpe!  It's FREE!  Music starts at 5pm.

—
BONUS Show Recommendations:
Tonight:
- Residual Kid, Glassing, Delicate Boys, Deals at the Mohawk
- Fleet Foxes at ACL Live at the Moody Theater
Thursday:
- Fleet Foxes at ACL Live at the Moody Theater
- Shivery Shakes, Teenage Sexx, Basketball Shorts, Talkies at The Sidewinder
Friday:
- Quiet Company at Waterloo Records
- PLAX, Coitus, Krista Van Liew, Little Fish at Barracuda
- White Walls, Magic Rockers of Texas, T0MA, Methodrone at the Spiderhouse Ballroom
Saturday:
- Moving Panoramas, Missing Pages, The Lochness Mobsters, Pretty Tuff at Hotel Vegas
- Eric Tessmer, Swimming With Bears, The Selfless Lovers at the Mohawk
- Hours Quiet, Knifight, Migrant Kids, Obsolete Machines at The Swan Dive
- Acey Monaro (of Go Fever), Taylor Wilkins (of Otis the Destroyer), Little Mazarn, Mobley at the Yeti Flagship Store
Sunday:
- Basketball Shorts at Waterloo Records
- Foreigner, Cheap Trick, Jason Bonham's Led Zeppelin Experience at Austin360 Amphitheater