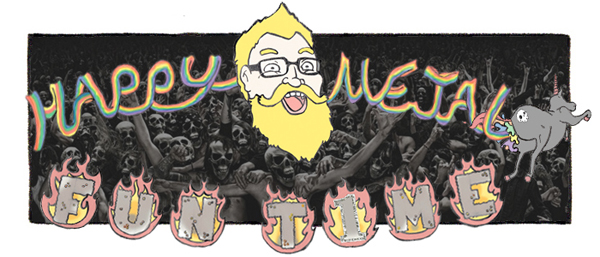 After the death of the touring festivals for more mainstream music in the '90s, metal took the reins via Sharon Ozbourne and Ozzfest. It revived the tradition of pairing some of the largest names in metal with new up and coming artists, as well as local bands, and unfortunately some occasional crap, too.
The festival(s) in the last decade have taken on a new skin with parking in one location and getting fans, which have the cash to travel, to come to them. Lollapalooza, Bonnaroo, Coachella, Voodoo, ACL and so on, have become an elitist haven for watered down lineups meant for the highest bidders to make a pilgrimage of douchery, and have an excuse to rip off their shirts and complain about how hot it is standing outside while waiting for the Red Hot Chili Peppers.
For the rest of us punks and metalheads, a few smart people keep the big tours happening. Summer Slaughter, Vans Warped Tour, and the Rockstar Energy Drink Mayhem Tour maintain opportunities to see a lot of bands in one day in your city at a reasonable price. I wanted to take this month to give you a preview of the latter.
:Rob Zombie – Call Of The Zombie:
:Amon Amarth – The Pursuit of Vikings:
:Behemoth – Prometherion:
:Mastodon – Quintessence:
:Born Of Osiris – Recreate:
:Machine Head – Locust:
:Children Of Bodom – Bodom Blue Moon:
:Job For A Cowboy – Regurgitated Disinformation:
:Emmure – When Keeping It Real Goes Wrong:
:Five Finger Death Punch – Under And Over It: