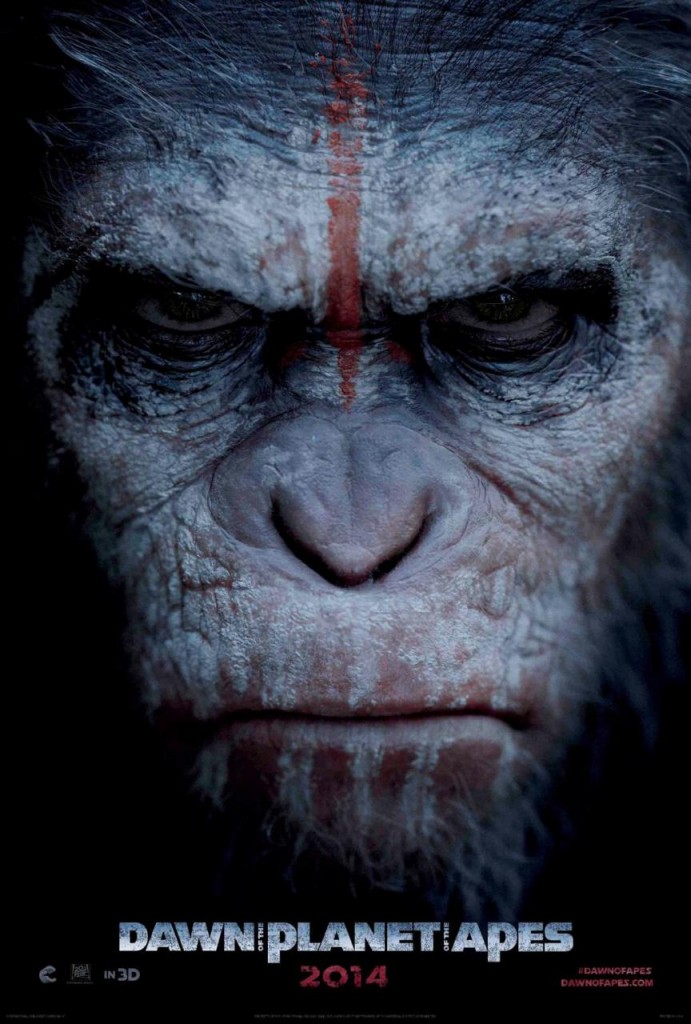 People are doing traditional-style reviews all over the web, so we decided to try something different.  In each "breakdown" we'll take a look at what a film's marketing led us to believe, how the movie actually played, and then what we learned from it all.  Read on!
The Impression:
The genetically evolved/enhanced ape Caesar tries to keep the peace between his own kind and a ragtag group of human survivors.  Gary Oldman refuses to help.
The Reality:
Unlike its predecessor, Dawn of the Planet of the Apes does not arrive in theaters flying ever so slightly under the radar.  Nope, Rupert Wyatt's Rise expanded and refreshed the Planet of the Apes brand, and now audiences are excited for more.  So, does Dawn deliver enough ape-centric fun to please the masses?  Oh, it most definitely does.
Matt Reeves (Cloverfield) confidently steps in for Wyatt and directs Dawn like it might be the last film he'll ever get to make.  He clearly wants it to impress and dazzle at every turn, and there are very few moments where he doesn't accomplish this.  His Dawn is truly what it had to be – a smart, well made and wildly entertaining effort.  See it immediately, and be sure to note that it will more than likely re-energize any part of you that was on the verge of being done with the summer blockbuster season.
One last note, the FX work on the apes in Dawn is something that has to be considered award-worthy.  Or, if anything, someone should at least give Andy Serkis a plaque.  The man is a damn marvel in the film.
The Lesson:
Ape movies great.