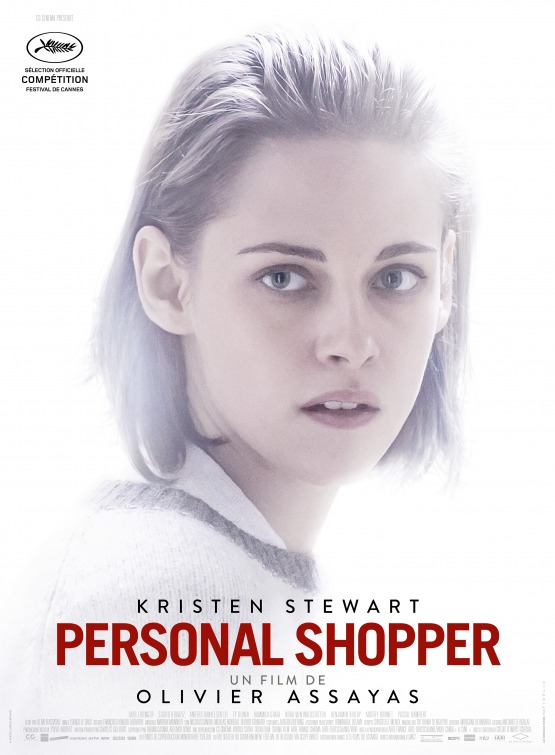 Pre-Screening Stance:
I've never seen an Olivier Assayas film, but the guy is a real art-house rock star in France and abroad and his first hangout sesh with K-Stew, Clouds of Sils-Maria was well received. This might be a film I can get into.
Post-Screening Stance:
I'm going to be very honest: I didn't get Personal Shopper. You know, it just didn't make sense to me. I understood what was going on in the movie, but I didn't know why Olivier Assayas chose to have these things going on. Kristen Stewart plays Maureen, a personal shopper for a very famous, supposedly awful person named Kyra (Nora von Waldstatten). She is also a medium, and a twin who has recently lost her twin brother. There's two main story-lines: one, Maureen buys Kyra clothing and secretly, shamefully, tries that clothing on. And two, Maureen goes to a house that her dead twin brother Lewis once lived in and tries to find out if there's still a ghost there. Eventually some form of stalker starts, well, stalking Maureen, and she kind of likes it and loathes it at the same time. All of this stuff comes together eventually, or all of it ends up in the same scenes and there's some swelling music that I believe implied importance, but seriously, when the credits rolled, I had to go back and watch the ending over and over again, just to try and figure out what had happened, to see if I'd missed the telling moment that would wrap everything up in a nice subtextual ball. This movie wasn't difficult to watch, but neither is staring at a comic book in a different language – it looks nice, but you don't understand a damn thing.
One Last Thought:
Kristen Stewart has been riding this mumble train for a long time now. I wonder if she'll ever move into an area of acting where's she extremely excited all the time.