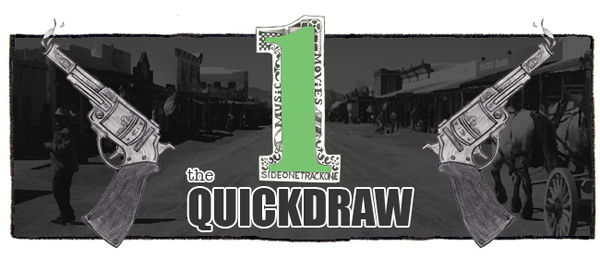 Music!  Enjoy.
:Night Drive – Young Rivals:  Here's a new one from the Austin/Houston-based Night Drive.  It's a really nicely produced track that features a good hook and plenty of synths for those of you who like to dance the night away.  The Young Rivals single is available now via Sound Control Records.
:Party Supplies – The Light In The Addict (Featuring Action Bronson And Black Atlass):  If I were to make a list of reliable pairings, near the top would be Party Supplies with Action Bronson.  Hopefully you dig slow jams, because that's what this song is.  For now it would appear that this is a one-off, so grab it while you can.
:Hungry Cloud Darkening – I Am Seen:  During a rainstorm on Saturday I fumbled across Hungry Cloud Darkening and found them and their music to be a perfect fit for that moment.  Does this mean you'll need rain to dig it?  Nope.  But I do recommend a window to stare out of while Allyson Foster's soft voice gently floats out of your speakers.  Glossy Recall is out now via Off Tempo.
:Sheer Mag – What You Want:  I think Pitchfork's "tracks" section has taken a dip in quality in 2014, but it's possible they may have just righted the ship by uncovering Sheer Mag.  This song is riffy, fuzzy and inspired, and I totally love it.  The What You Want 7″ is available now through Bandcamp.
:The Mantles – Memory:  I love The Mantles, so I pretty much cheered out loud when I saw this new single sitting in my inbox.  It feels/sounds like an extension of last year's excellent Long Enough To Leave, and that is just exactly what I wanted from it.  The Memory 7″ is due out December 2 via Slumberland/Les Disques Steak/SDZ.