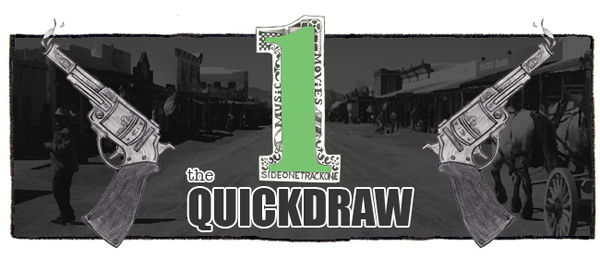 Music!  Enjoy.
:Tame Impala – Eventually:  Tame Impala seem to be rolling like Modest Mouse recently did and just continuously leaking songs from their new album.  I dig it.  This fourth "single" may be my favorite yet.  Currents is due out July 17.  See the band at ACL in October.
:Eternal Summers – Come Alive:  Here's a new bit of well crafted pop from Eternal Summers.  I just know their upcoming LP is going to be great, so you should really make sure to scribble down a note to seek it out.  Gold And Stone is due out June 2 via Kanine Records.
:M.I.A. – Platforms:  Over the weekend M.I.A. let this demo out of her grasp.  It's a fairly reserved effort sound-wise, but she makes the song shine with some solid songwriting.  I assume a new album will be announced at some point this year.
:Part Time – Pussy Of My Dreams:  First of all, it's fine if you spend a few minutes giggling at the fact that this song is called Pussy Of My Dreams.  I certainly did.  Secondly, Part Time sound more playful than ever here, and I like it.  Virgo's Maze is due out June 16 via Burger Records.
:Sharon Van Etten -  Just Like Blood:  Just in case you need a shot of sophistication today, here's a beautiful new song from the one and only Sharon Van Etten.  She makes me want to be a better adult.  The I Don't Want To Let You Down EP is due out June 9 via Jagjaguwar.