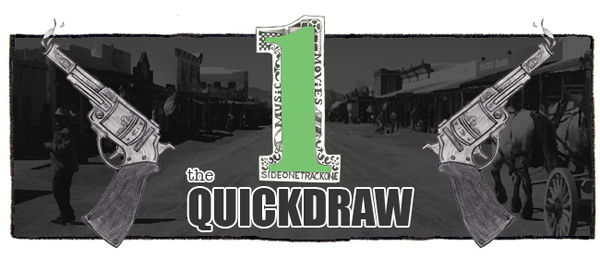 Music!  Enjoy.
:School Of Seven Bells – I Got Knocked Down (But I'll Get Up):  Just when I thought the unfortunate death of Benjamin Curtis meant that School Of Seven Bells were gone forever, the remaining members release this rad Joey Ramone cover and announce a new album (Curtis contributed to both before passing away).  Awesome.
:Tycho – Awake (Com Truise Remix):  Nice work here by Com Truise.  I love Tycho's Awake so much that I didn't think I'd like hearing anything about it altered, but this remix is the right combo of slick and bouncy.  Grab this one-off track while you can and then seee Tycho at Emo's on September 20.
:The Weeknd – Often:  Admittedly, this is one super ridiculous song.  I can't seem to get it out my head though, so I'm sharing it with all of you to guarantee that I'm not the only one walking around and mumbling "Often, often/Girl I do this often/Make that pussy poppin'/Do it how I want it."  No word yet on when The Weeknd will put out a new album.
:FKA Twigs – Two Weeks:  Those of you who have yet to familiarize yourself with FKA Twigs should immediately use this immaculate track as a way to do so.  I get the feeling that she's going to really take off when her debut arrives.  Look for LP1 to be released on August 12 via Young Turks.
:Slow Magic – Girls:  It's been a busy week for Slow Magic.  Not only did he put out this vibrant single, but he signed with Downtown Records and announced a large tour.  Good for him (and us).  See Slow Magic at Holy Mountain on September 17.