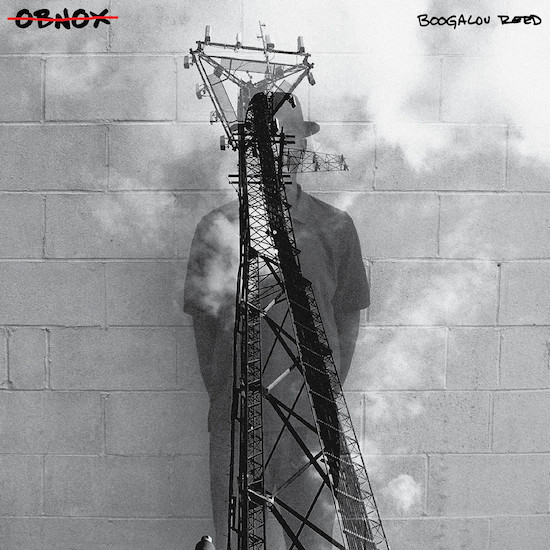 Obnox is Lamont 'Bim' Thomas, a man you may not know, but should. He's released an incredible 15 records in five years and is a one-man force of nature. He is steadily gaining national attention after news outlets such as the Washington Post have heaped praised on him as a punk rock and soul innovator.
Obnox is an aggressive mix of punk and garage rock with gospel, R&B, rap, soul and psychedelia thrown in. His music knows no boundaries or limits. Last week he released Boogalou Reed, which is with filled with potent, fuzzy and raw tracks from start to finish. He delivers the noise rock on songs like Protopipe, a punk edge on Slaughter Culture and some seriously heavy guitar on All Hail The Dee Jay.
As if his cranking out albums under Obnox wasn't enough, Bim Thomas is also doing side projects. During SXSW of 2014 he teamed up with OBN III's front man Orville Neeley and Tom Triplett of OBN III's and The Energy to form BLAXXX. In just a few hours the trio managed to record four brilliantly distorted and warped tracks that are sure to delight any lo-fi, garage rock fan. The tracks are set to be released on the For No Apparent Reason EP via 12XU, which is also the home to Obnox's Boogalou Reed.
:Obnox – Cynthia Piper At The Gates Of Dawn:
:Obnox – Boogalou Reed:
:Blaxxx – Cut 'Em Down: