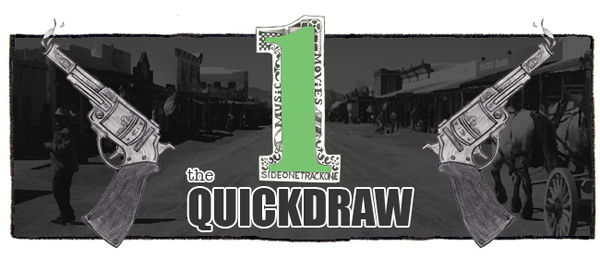 Music!  Enjoy.
:Advance Base – Trisha Please Come Home:  I miss Casiotone For The Painfully Alone, but at least Owen Ashworth is still making music as Advance Base.  This beautiful, melancholic track is the first single off of Nephew In The Wild, which is due out August 21 via Orindal.  By the way, you can actually see Advance Base at Cheer Up Charlie's tomorrow.
:Oberhofer – White Horse, Black River:  This track has quickly become one of my overall favorites by Oberhofer.  It's super catchy, and I particularly like how there's a real sense of urgency in how it moves.  Chronovision is due out August 21 via Glassnote.
:Slow And Steady – Watching Life Go By:  "Slow and Steady's debut is somber, but it's by no means miserable."  I think we'll see about that, Mr. Press Release Writer.  This song totally screams otherwise.   In Time We Belong is due out August 14 via Broken Circles.
:Tearjerker – Perfect:  Tearjerker and their new LP seem to be flying under the radar a bit, and they really shouldn't be.  I think they're about to put out something that could be one of the year's more interesting efforts.  The band will release Stay Wild themselves on July 17.
:Caspian – Sad Heart Of Mine:  For those of you with brains that can't process words after the long holiday weekend, here's a new one from instrumental vets Caspian.  Toss on some headphones and get lost in their gorgeous track.  Dust And Disquiet is due out September 25 via Triple Crown Records.