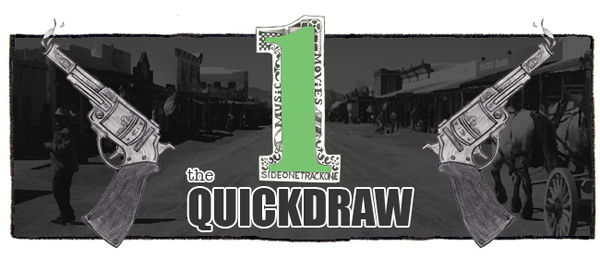 Music!  Enjoy.
:Haunted Hearts – Up Is Up (But So Is Down):  Dee Dee (Dum Dum Girls) and Brandon Welchez (Crocodiles) will soon release their Haunted Hearts effort, and I'm anxious to check it out.  This single in particular reminds me of the early years of the Raveonettes.  Initiation is due out May 27 via Zoo Music.
:Tearjerker – Another Moon:  Toronto's own Tearjerker continue to make me pay attention to them.  The previously released You Can is a pretty great slow burner, but this fuzzed out rocker might actually be better.  The Hiding EP is due out May 20 on SQE.
:The Fresh And Onlys – Who Let The Devil:  Here's a new one from San Francisco's the Fresh And Onlys.  As always, Tim Cohen's vocal work is stellar and the songwriting features a slew of interesting lines.  House Of Spirits is due out June 10 via Mexican Summer.
:Noise – Home:  Alex Peterson, who normally plays in Austin's Subspace, has been working on some solo stuff under the moniker of Noise.  This track features two other locals – Blair Robbins (Milezo) and Max Colonna (Marmalakes) – and a shoegazey sound.  I like it.  An EP is expected at some point in the near future.
:Naomi Shelton And The Gospel Queens – Sinner:  It took six years, but Naomi Shelton has crafted a new album!  There's supposedly a plan for her to tour extensively, and as someone who has always wanted to hear that incredible voice of hers live, I really hope it happens.  Cold World is due out on June 29 via Daptone Records.