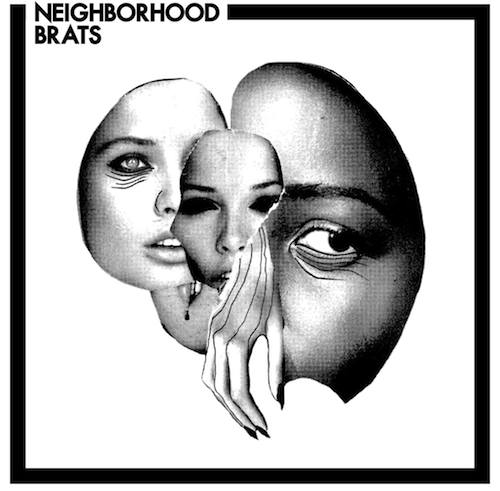 Deranged Records, home of great bands such White Lung and Fucked Up, recently added another impressive release to their catalog – Recovery, the latest LP from the California punk band Neighborhood Brats.
Fronted by live wire Jenny Angelillo, the Brats tap into the core roots of punk and garage rock. Recovery harkens back to bands such as the Ramones, Black Flag, and The Stooges. Angelillo's raw lyrics, the ferocious rhythms, and George Rager's racecar guitar all combine to make a brilliant collection of hardcore tracks on Recovery. They also dispel the myth that there's no musicianship in punk rock. Neighborhood Brats plays a brand of speed punk that would blow away most bands.
On that last point, I can't remember hearing an album or band so perfectly suited for the Black Stage at Fun Fun Fun Fest. I have no doubt they would absolutely obliterate it. Let's make this happen, Transmission!
:Neighborhood Brats – Year Of The Brat:
:Neighborhood Brats – One Wasted Year: