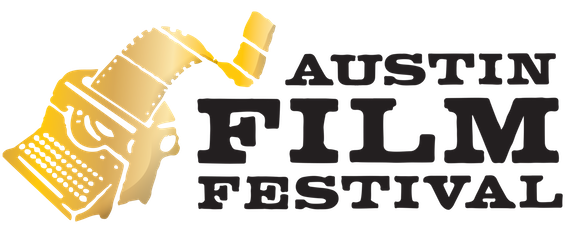 Hey there!  Down below you'll find little descriptions of the five films I saw at this year's Austin Film Festival.  I was hoping to see 10-ish movies, but a busy schedule and other details kept me from that goal.  Oh well.  At least I enjoyed what I saw, yeah?
Loving
Plot:  It's the 50′s.  Mildre Jeter is a black woman, Richard Loving is a white man.  They're not supposed to be together, but they are.  This film details what eventually led to the Supreme Court's decision to hold laws that prohibit interracial marriage as unconstitutional.
Mini-Review:  Loving is the latest gem from writer/director Jeff Nichols.  Because of the tale its telling, I figured it would be full of big, sweeping dramatic moments set in a courtroom (or something equally grand), but it's actually a very sweet and intimate love story.  See it as soon as you can.
Desierto
Plot:  An unarmed group of men and women attempt to make their way from Mexico to the US.  It goes as planned until someone starts gunning them down.
Mini-Review:  Jonas Cuaron's Desierto is essentially an R-rated slice of survival horror that's coated with a political message.  Some of it works, some of it doesn't.  Overall, I liked it.
Jackie
Plot:  This film follows Jackie Kennedy during the days after the assassination of JFK.
Mini-Review:  Oh my.  Jackie blew me away.  Natalie Portman is incredible in it (just give her all the awards now), and the way director Pablo Larrain details the post-assassination days and Jackie's transition from wide-eyed First Lady to battle-scarred woman is masterful.  I can't wait to see it again.
The Edge of Seventeen

Plot:  Nadine is having a hard time.  Partly because being a teen isn't easy, mostly because her best (and really, only) friend just started dating her old brother.
Mini-Review: The Edge of Seventeen is the best R-rated coming of age movie I've seen since Superbad.  It's hilarious, sincere and Hailee Steinfeld is perfect in it.  I fully expect it to be a huge hit.
My Scientology Movie

Plot: Louis Theroux sets out to make a film about the Church of Scientology.  Somewhere along the way, the Chuch starts making a film about him.
Mini-Review:  If you saw Going Clear on HBO, then there's no real reason to watch My Scientology Movie.  Louis Theroux talks to a lot of the same people and he doesn't really uncover any new info.  With that being said, his doc is funny, and I had pretty good time watching him befuddle members of the Church of Scientology.