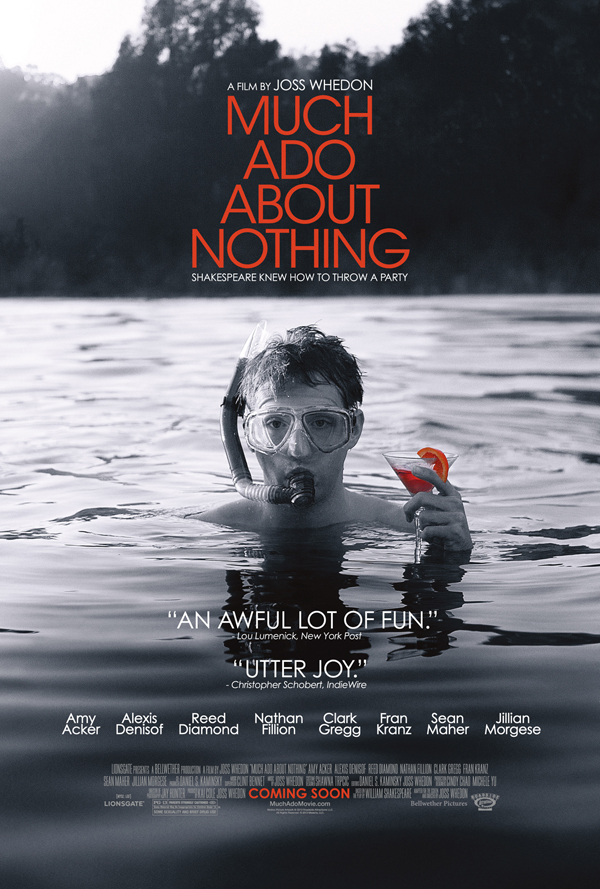 People are doing traditional-style reviews all over the web, so we decided to try something different.  In each "breakdown" we'll take a look at what a film's marketing lead us to believe, how the movie actually played, and then what we learned from it all.  Read on!
The Impression:
Joss Whedon switches from comic book nerd to Shakespeare lover for a super low budget take on Much Ado About Nothing.
The Reality:
I didn't get Much Ado About Nothing.  I wanted to.  After all, I'm a big fan of Joss Whedon, and many of the actors in the film are favorites of mine.  The movie, though, was more of a test of my patience than anything else.  I didn't like its clunky pace, and when you consider it's a Whedon directed/scripted/produced effort, it's surprisingly not funny.  Even if I tried, I don't think I could consider Much Ado About Nothing to be anything more than just an amateurish Shakespeare adaptation shot in a house with a few familiar faces.
The Lesson:
Can't win 'em all.