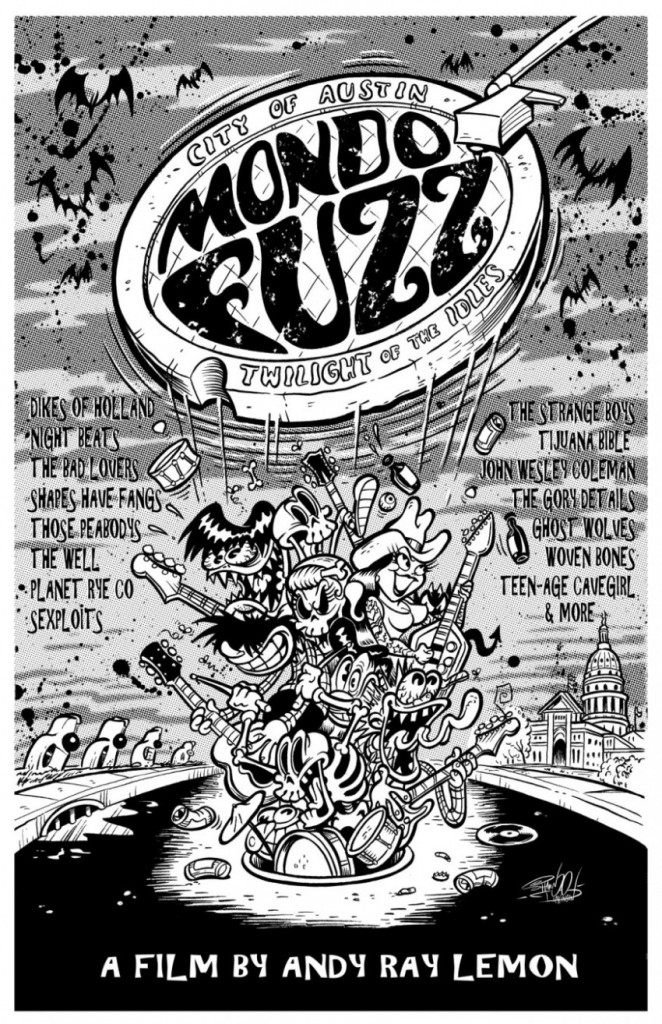 People are doing traditional-style reviews all over the web, so we decided to try something different.  In each "breakdown" we'll take a look at what a film's marketing lead us to believe, how the movie actually played, and then what we learned from it all.  Read on!
The Impression:
Part of the Austin music scene gets a documentary.
The Reality:
Mondo Fuzz: Twilight Of The Idles is a tough film to review.  On one hand I love that it holds quite a few great Austin acts right up to the spotlight and then makes sure to let them shine for as long as possible.  The doc is absolutely loaded with rad performances, and there isn't a single one that doesn't make me want to immediately run out and find a show.  On the flip side of this, the interviews are quick and fragmented to the point where they don't offer much other than a brief glimpse into the bands and the scene on display.  So, do you cut out the interviews and just let the performances stand on their own?  Or do you clip the music in favor of more talking?  I honestly have no idea which would be better.  The nerd part of me would have liked more stories and information, but then again maybe it's just the music that matters.
I'm recommending the film as something you should see if you've ever loved garage rock or caught a show here in Austin.
The Lesson:
Go Austin!
PS – You can catch the premiere of Mondo Fuzz: Twilight Of The Idles this Friday.  Get all the details here.