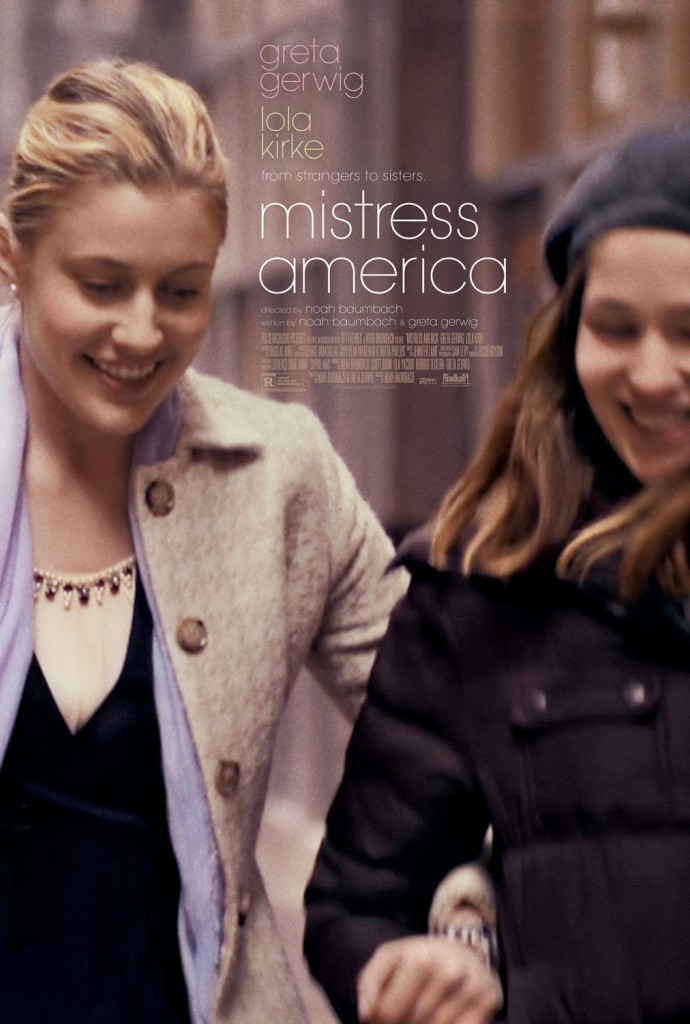 The Impression:
Noah Baumbach's latest stars Greta Gerwrig and seems to be about what all of his movies are about – people trying to find their way in this crazy world.  I'm good to go as long as it's more While We're Young than Frances Ha.
The Reality:
Recently I saw The End Of The Tour and really liked the way that it was mostly conversation pieces and not much else.  Noah Baumbach's Mistress America is sort of the same.  The film follows a freshman college student named Tracy (Lola Kirke) as she bounces around New York City with Brooke (Greta Gerwig), her soon-to-be stepsister, and talks and thinks about a lot different things.  Naturally, the topics aren't nearly as heady as what's discussed in The End Of The Tour, but they are done in an equally manic style and come off just as charming and interesting.  Sure, you may not get any closer to figuring out what watching too much TV may one day do to society, but you'll laugh a lot and gain some insight on that loud person you know who recklessly/obnoxiously/sincerely attempts to talk their way out of every situation presented to them (Brooke) and/or anyone you may be acquainted who just can't quite figure out how to fit in or find their own voice (Tracy).  That's a solid trade, I think.
If you've been hanging around and calling out for Baumbach and Gerwig to reunite, then I don't think I need to convince you to see Mistress America.  In fact, you probably already bought tickets.  As for the rest of you, see it if you feel as though a clever, dialogue-heavy film is something you want to get behind.
The Lesson:
One of these days I'm going to actually decide whether or not I truly like Greta Gerwig.