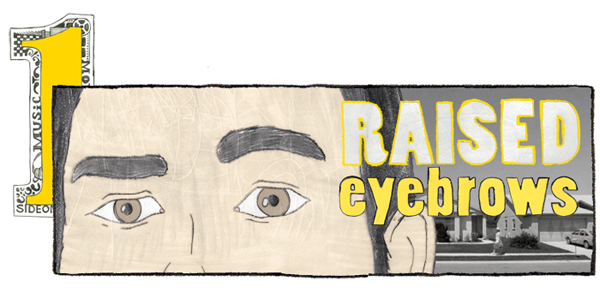 Michael Rother is most recognized as the guitar and keyboard playing half of the groundbreaking Krautrock group Neu!, founded by Rother and the late Klaus Dinger in 1971 after their short time in Kraftwerk. Rother took a break from Neu! in 1973 to form Harmonia with Dieter Moebius and Joachim Roedelius (of Cluster) in Forst, West Germany. There the trio built a recording studio that bore the essential krautrock albums Musik von Harmonia and Deluxe, as well as sessions with Brian Eno.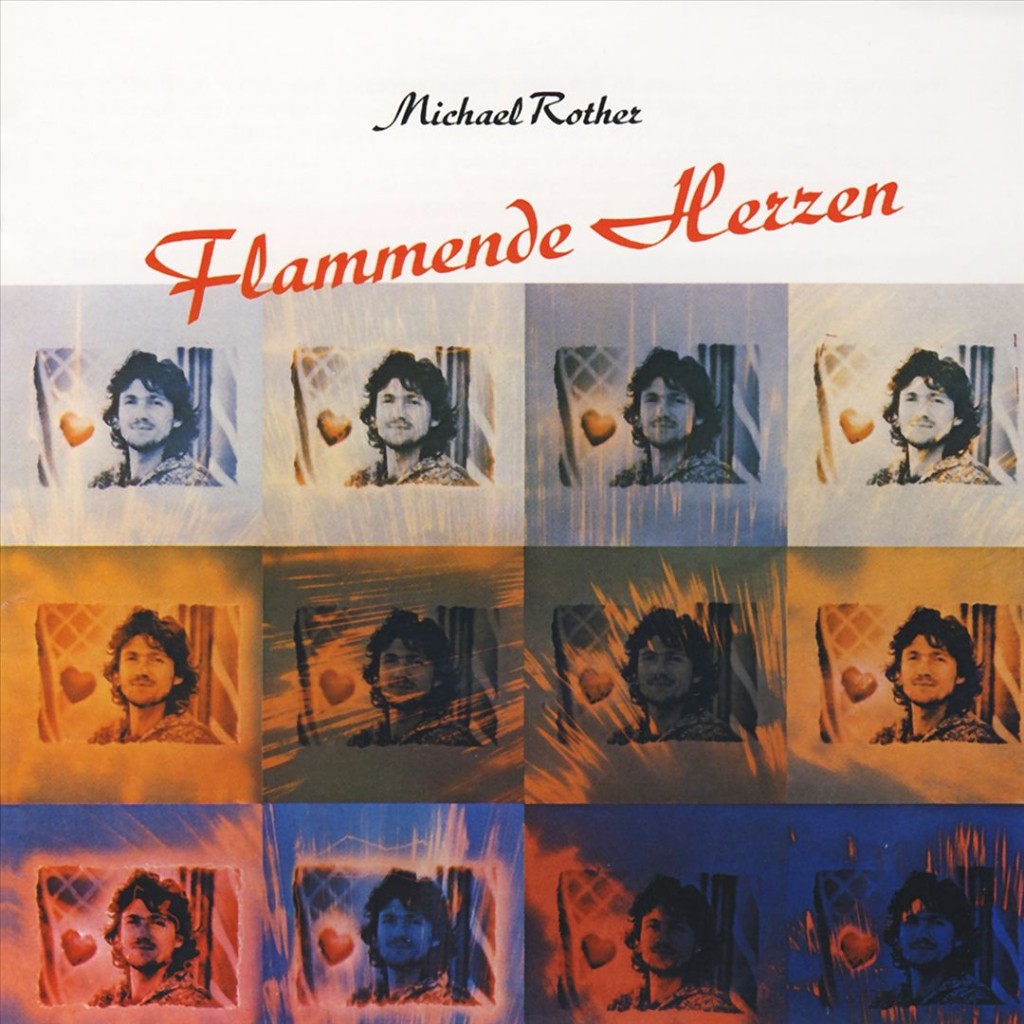 Beginning with his work in Harmonia and even more evident on the Neu! '75 album, Rother had already charted a course toward more melodic/ambient music. In 1976, with the legendary Conny Plank producing and Jaki Liebezeit (of Can) on drums, Rother began his 35+ year career as a solo artist by creating the seminal work Flammende Herzen.
Rother was kind enough to speak to Raised Eyebrows about this landmark recording via Skype on 7/11/13.
After Harmonia disbanded and Dinger formed La Dusseldorf in '76, a wayward Rother began work at Conny's Studio located on the outskirts of Cologne, Germany.  According to Rother, Plank was, "like an Artist" …
"Conny was great. He volunteered his knowledge – he had a great musical mind.  He was very focused on achieving something closer to you – it was the idea to create something unique"
Rother went on to explain there were some creative issues between he and Plank largely due to Rother's similarity to Plank's father, who had also been a musician and shared Rother's 'serious' approach to music.
"I was very determined – I had a very clear idea. I was my own dictator."
Along with Plank, Rother recruited Can drummer Jaki Liebezeit to record drums on Flammende Herzen. Rother recalls showing Liebezeit the title track to the album for the first time:
"I have a very clear memory of showing Jaki a very rough sketch of Flammende Herzen with just my guitar. I am still amazed to hear how much intuition Jaki brought to that track."
Rother had met Liebzeit at shows during Rother's short stint in Kraftwerk, stating,
"I knew Jaki from concerts we did in 1971 with Kraftwerk. I didn't really care much for Can, especially live."
Outside of Plank and Liebezeit, Rother was left on his own to fill out the sound using guitar, bass, electric piano, organ, synthesizer and drum machines. Rother explains by saying:
"I had a fuzzy idea of harmonic combinations – it was just intuitive."
A lot of the sounds found on Flammende Herzen (besides the basic tracks) were recorded with equipment Plank loaned to Rother to record at home. The equipment included a live recording unit that sometimes created complications. Rother remembers,
"It introduced some problems, technical hassle … some days you'd turn on the machine and it mumbled and gargled. Someone would have to drive from Hamburg to fix the problem, which was 3 hours away!"
Recording at home would become routine to Rother after Flammende Herzen. This was largely due to the album's "utterly amazing and surprising success in Germany," says Rother. The album becoming the soundtrack to Walter Bockmayer and Rolf Bührmann's Golden Bear nominated film of the same name in 1978.
Flammende Herzen was released on Sky Records in 1977. That year also marked the introduction of the first wave of punk rock. When asked if there was any influence, Rother explained:
"I turned away from all that on purpose – it had nothing to do with me."
Flammende Herzen continues to be a work of modern meditative inspiration, influencing everything from post punk to dance music. Judging from the conversation, it's a record that Rother remains fully connected to.  With what could only have been assumed as a smile on his face, Rother concluded the following:
"Flammende Herzen is still a beautiful song, I'm not ashamed of that."